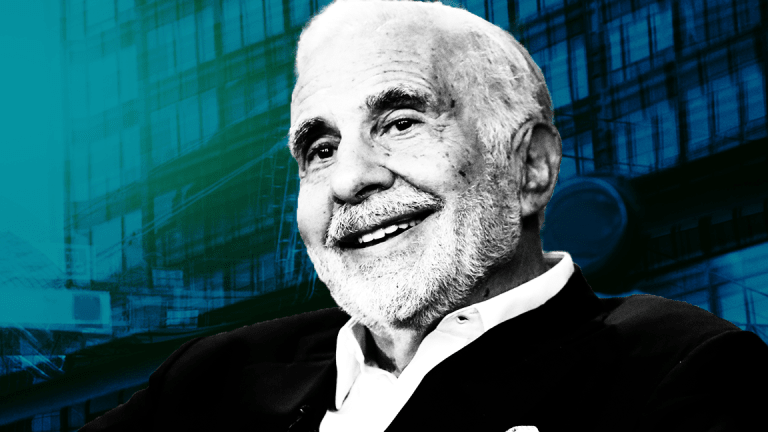 Xerox Ousts CEO In Deal With Icahn
The billionaire known by some as the "CEO slayer" reached a deal with the document technology company that included the installation of six new directors.
Bye-bye.
Xerox Corp. (XRX) - Get Xerox Holdings Corporation (XRX) Report late Tuesday, May 1, settled with Carl Icahn and his partner, Darwin Deason, to bring on six dissident-backed directors and oust the technology company's CEO, Jeff Jacobson.
The agreement comes after a New York Judge late Friday issued an order temporarily blocking a plan Xerox announced in January to merge with Fujifilm  (FUJIY) in a merger that would have installed Jacobson as CEO of the combined company.
Fujifilm responded to the news with a statement that, "We have serious concerns about the announced settlement and we intend to file our objections with the Court shortly.  has decided it will appeal the Court ruling of April 27, 2018, as we believe the record shows our good faith and arms-length negotiations for the benefit of all shareholders."
Deason, Xerox's third-largest shareholder, and Icahn have been seeking to remove Jacobson, based on the argument that he hasn't done a good job and has sought to entrench himself with the acquisition structure that they insist hurts Xerox shareholders.
Included in the settlement was a requirement that Jacobson is replaced by John Visentin, a consultant to Icahn, as Xerox CEO. Visentin had served as vice president at Hewlett Packard between 2011 and 2012, and he had previously held senior positions at IBM between 2001 and 2011, according to relationship mapping service BoardEx, a service of TheStreet Inc.
Also, the newly reconstituted board is set to meet "immediately" to discuss strategic alternatives, which suggest that it will dismantle the Fujifilm deal to which Icahn and Deason were opposed.
The newly reconstituted board will include Icahn Enterprise's CEO, Keith Cozza, Icahn portfolio manager Nicholas Graziano, Visentin and others with connections to the activists. 
The deal came after the New York court judge, Barry Ostrager, in an order obtained by TheStreet, said the facts "clearly show that Jacobson, having been told on Nov. 10 that the board was actively seeking a new CEO to replace him, was hopelessly conflicted during his negotiations of a strategic acquisition transaction that would result in a combined entity of which he would be CEO."
Editor's note: A complete version of this was published by The Deal, a sister publication of TheStreet that offers sophisticated insight and analysis on all types of deals. Click here for a free trial.