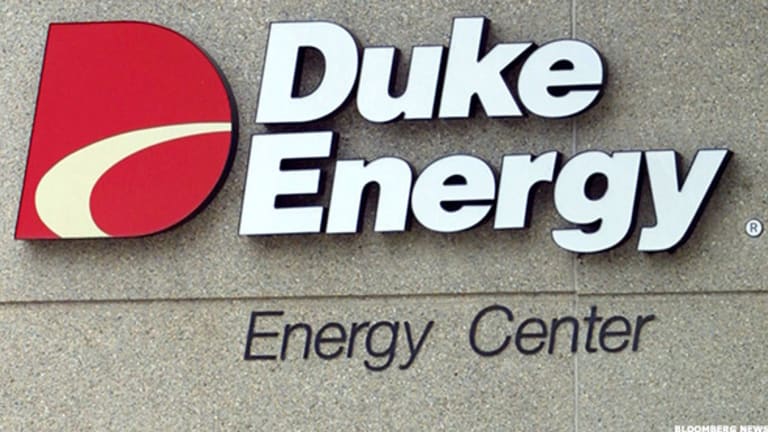 World's Biggest Sovereign Fund Dumps Duke
Norway's $900 billion fund sold $300 million Duke shares before excluding the energy company because it poses "risk of severe environmental damage."
Norway's $900 billion wealth fund dumped a minority stake in Duke Energy (DUK) - Get Free Report   and added it to a list of businesses it won't invest in, claiming the North Carolina-based power producer  posed a "severe environmental" risk.
Norges Bank, which oversees management of the world's largest hedge fund, said Wednesday it had excluded Duke and its subsidiaries Duke Energy Carolinas LLC, Duke Energy Progress LLC and Progress Energy Inc. following a recommendation from its ethics unit on April 5.
"For many years these companies have among other things repeatedly discharged environmentally harmful substances from a large number of ash basins and coal-fired power plants," the government pension fund's Council on Ethics said in its report.
Duke shares closed Tuesday at $80.94, up $0.70, or just under 1% on Friday, before the Labor Day public holiday.
Norway's fund is viewed as a leader in ethical investment practices and its ruling could have knock on effect for investment in Duke by other funds.
"It adds significant momentum," said Gerard Llewllyn, head of research at Ethical Screening, a consultancy that advises fund managers on ethical and social investment. "When a fund of this size acts it grabs the attention of funds that perhaps don't normally consider such issues."
New York-listed Duke provides energy to 7.4 million retail clients across six states and has a market capitalization of $56 billion. Norway's fund owned 0.62% of Duke Energy Corp., worth about $304 million, as well as $243 million of bonds in the parent group and its subsidiaries.
The equity and debt holdings were sold before the announcement on Wednesday in line with the fund's usual practice, said fund spokesman Runar Malkenes.
"We are disappointed with this action," said Duke. "Norges Bank did not consider Duke Energy's proactive actions to enhance our environmental stewardship and close ash basins across our jurisdictions."
Duke's exclusion by the Norwegian fund sees it join other coal miners and coal-based energy producers including American Electric Power (AEP) - Get Free Report   and Ameren (AEE) - Get Free Report  , as well as arms manufacturers, tobacco companies. Other companies to be band specifically for "severe environmental damage" include the world's No. 2 listed mining company Rio Tinto (RIO) - Get Free Report   and Korean steel giant Posco.