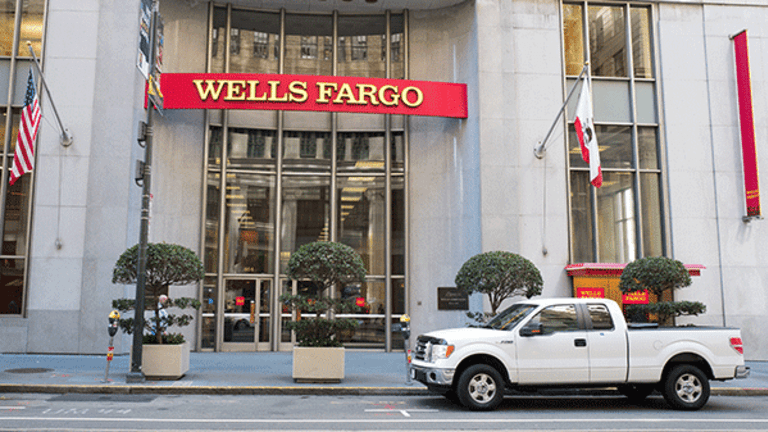 Wells Fargo Board Adds Three New Members In Latest Phase of Shakeup
Wells Fargo's board is struggling to refresh itself after being reprimanded by shareholders for failing to prevent abusive consumer practices that have depressed the bank's stock price.
Wells Fargo & Co. (WFC) - Get Free Report , overhauling its board after a harsh rebuke from shareholders, named three new directors to replace outgoing Chairman Stephen Sanger and two other departing members. 
The bank's new hires will start Jan. 1 and include Theodore Craver, former CEO of the Southern California electric utility Edison International (EIX) - Get Free Report , as well as Celeste Clark, former head of corporate communications and public affairs at Frosted Flakes maker Kellogg Co. (K) - Get Free Report  , according to a press release. The third appointee is Maria Morris, former head of technology and operations at life insurer MetLife Inc. (MET) - Get Free Report
The board of San Francisco-based Wells Fargo has come under fire from shareholders for failing to prevent abusive practices by the bank against consumers, including opening millions of unauthorized accounts and charging some 490,000 car-loan customers for unneeded insurance. At the company's annual meeting in April, Wells Fargo shareholders reelected Sanger, a former CEO of Cheerios-maker General Mills Inc. (GIS) - Get Free Report , as a board member with just 56% of votes -- tantamount to a rejection in corporate elections where approval ratings below 90% are rare.
The scandals have weighed on the bank's shares, leaving the stock price up just 2.8% this year as competitors JPMorgan Chase & Co. (JPM) - Get Free Report , Bank of America Corp. (BAC) - Get Free Report and Citigroup Inc. (C) - Get Free Report  have posted gains of 20% or more.  
In August, Wells Fargo named Elizabeth "Betsy" Duke, a former Federal Reserve governor, to replace Sanger as chairman on Jan. 1, while simultaneously announcing the retirements at the end of the year of Cynthia Milligan and Sue Swenson. 
As a result, the board's size will remain at 16 members following the year-end shakeup. Wells Fargo has said it wants the board in a range of 14 to 16 members. 
Duke said in the press release that the selection of the new directors was informed by "feedback from shareholders and other stakeholders."
"The board's composition has changed significantly as it remains focused on being responsive," Duke said.
The bank didn't say whether additional directors will depart, such as Enrique "Rick" Hernandez Jr., who received just 53% of votes at the annual meeting -- the lowest among all nominees.
Hernandez has been criticized by corporate-governance experts for collecting some $24.4 million in payments from the bank for his private security company while supposedly looking out for shareholders as an independent director. California Treasurer John Chiang, who's responsible for allocating some $2 trillion a year in state banking transactions, has called for Hernandez to step down. 
Mary Jo White, a former SEC chairwoman who earlier this year assisted the Wells Fargo board in a self-evaluation, said in an interview in August that the company hoped to recruit more directors with financial expertise. 
Among the new directors announced Wednesday, Craver alone has worked at a bank, though Morris has experience in the insurance industry, based on the descriptions of their careers in the press release. 
Prior to joining Edison in 1996, Craver served as executive vice president and corporate treasurer of First Interstate Bancorp, a long-troubled Los Angeles-based bank that was bought that year by Wells Fargo for about $11 billion.
More of What's Trending on TheStreet: