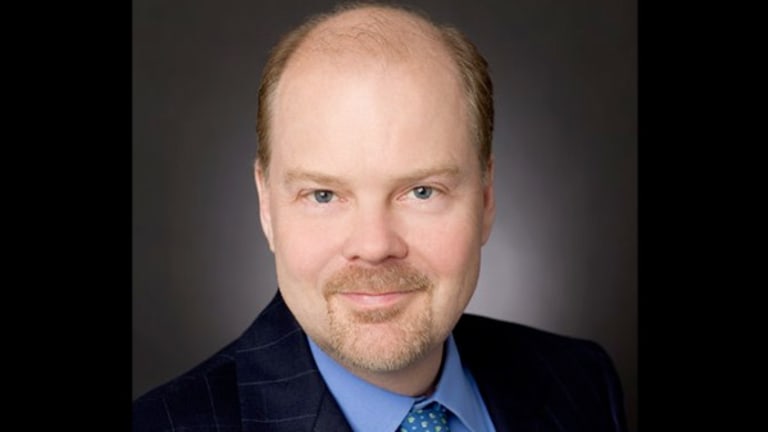 Voce's Plants Eyes Stockholder Value, Director Battle at Air Methods
The activist investor turned up the heat on his multi-year effort at the emergency medical air transportation company.
Activist investor Dan Plants of Voce Capital Management LLC on Monday issued a letter to the board of Air Methods (AIRM) taking issue with the company's share price and suggesting that he is "prepared" to nominate dissident director candidates soon at the emergency medical air transportation company, in what is the activist's latest escalation in a multi-year insurgency. 
Specifically, Plants argued in a letter to Air Methods board that the company continues to destroy stockholder value, is deeply undervalued, has an over-tenured board and has some "serious operational issues." One key issue: Plants contends that Air Methods did a poor job integrating Tri-State Care Flight, a company it acquired earlier this year.  In addition, he contends that the company "has experienced persistent softness" in transport volumes.
Plants had previously pressured Air Methods to hire bankers and evaluate a sale of itself. However, it is unclear whether Voce Capital is still pushing for such an option after noting last February that the company "appears to have flubbed" its opportunity to sell the business "through delay and ineptitude." A person familiar with the situation noted that Voce still believes Air methods should continue to look at all options, strategic and operational. 
If Plants, a 3.1% equity stakeholder, moves ahead with his threat, he would have to nominate a minority slate of dissident directors by February 17 for them to be considered for Air Method's board at its annual meeting, expected in May. The escalation comes after Air Methods and Voce reached a settlement last year, which included one new Plants-backed director, Joseph Whitters. Also, at least one other activist has a small Air Methods stake - Marcato Capital's Mick McGuire owns less than 1%.
In response to Plants, Air Methods said it, "values the constructive feedback and input of all shareholders." 
The markets, however, weren't impressed with Voce's escalation and Air Methods shares fell about 2% in mid-day trading, to $35.65 a share.
However, there's is a good chance Plants will move ahead with a contest if changes he doesn't get his wishes. Consider that Voce has launched 16 campaigns, including eight proxy contests, since its 2009 formation, according to FactSet. Voce has had mixed success with his contests, pushing target Obagi Medical Properties' sale to Valeant Pharmaceuticals in 2013. He also managed to add directors at some firms, but he also lost boardroom battles at ConMed (CNMD) - Get Free Report in 2014. FBRundefined in 2016. 
In September 2015, Voce launched its campaign urging the company to hire a financial adviser to explore a sale or privatization of the business. Air Methods CEO Aaron Todd followed that up with a low-key disclosure in November 2015 that it was working with Goldman Sachs (GS) - Get Free Report  and Bank of America (BAC) - Get Free Report  to assess the best options for shareholders.
The two sides also squabbled over an ultimately unsuccessful effort to remove the company' staggered director election system, considered an anti-takeover and anti-activist protection. As part of its settlement with Plants, Air Methods agreed to take steps to remove their staggered director elections and move to make sure the whole board was up for a vote annually. However, Plants notes that the board did an "inadequate" job soliciting shareholders to destagger the board, noting that Air Methods did not meet a requirement that 80% of outstanding shares backed a proposal to remove the provision.
A move to de-stagger its board would have meant that all Air Method's directors would be up for election annually, making the company vulnerable to a change-of-control director election.
Board governance was another category of concern. Plants took issue with Air Methods' directors, arguing that many of them were over-tenured and possibly too cozy with management. According to relationship mapping service, BoardEx, a service of TheStreet, two directors have been on the board for almost 23 years while another, the independent chairman, has been on the company's board for almost 13 years.
Voce's Plants, an Air Methods investor since 2011, originally agitated privately at Air Methods. Proponents of a sale, however, worried that the prospect of rising rates could eventually limit a private equity firm's interest in the helicopter operator. It's unclear whether private equity buyers would still be interested in Air Methods after sources told The Deal in February that the prospects of getting a deal done were diminishing.