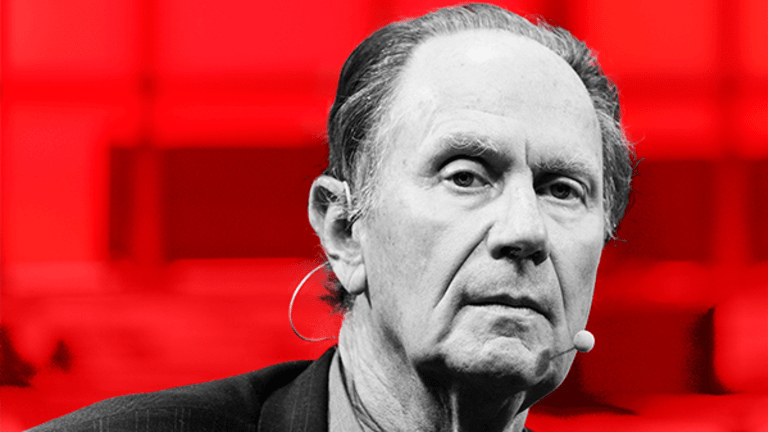 Uber Brings In New PE Shop Director After Bonderman Resignation
The ride-sharing company brought in TPG Capital principal David Trujillo to replace outgoing director David Bonderman, who made sexist remarks to a fellow board member of the ride-sharing service company.
David Trujillo, a TPG Capital principal, will replace outgoing Uber director David Bonderman, who stepped down from the company after making made sexist remarks to a fellow board member, Uber said on Wednesday June 21. 
Bonderman, 74, directed a comment at fellow Uber board member Arianna Huffington regarding Uber's female board members talking too much at a meeting that was held following an investigation into sexual harassment at the ride-share company. In addition to Bonderman, Uber CEO and founder Travis Kalanick resigned Wednesday after a group of institutional investors made it difficult for him to stay aboard in the wake of the crisis.
The choice of a TPG Capital partner to replace Bonderman is not a big surprise, because TPG, one of the largest private equity firms in the world, is an investor in Uber, which is how Bonderman got to be a director there in the first place.
According to relationship mapping service BoardEx, a service of The Street, Trujillo sits on the board of several private companies, raising questions about whether he is overboarded and able to handle all his duties. Trujillo sits on the boards of Univision Communications Inc., Cirque Du Soleil, TPG Capital LP, Creative Artists Agency, Ipsy, Layer3 TV, RCN Telecom & Grand Communications, RentPath and leads TPG's investment in Airbnb, according to BoardEx data and media reports.
Trujillo likely has a major team of experts at TPG Group who help him prepare for boardroom meetings and it is likely that the private equity firm is a major investor in some or all of the companies in which he holds board seats. Nevertheless, the number of board seats Trujillo holds raises questions about whether he is overboarded and is able to devote enough oversight attention.
Bonderman has the same problem: He still sits on five public company boards and several private ones even after stepping down from Uber. The episode, which took place earlier this month, and his multiple directorships raises questions about whether other boards will be willing to keep him.
According to BoardEx, Bonderman serves on TPG Pace Energy Holdings Corp. (TPGEU), China International Capital Corp. Ltd., Kite Pharma Inc. (KITE), Caesars Entertainment Corp. (CZR) and Ryanair Holdings Inc. (RYAAY), according to BoardEx. As for private boards, Bonderman is a director at Cushman & Wakefield and XOJET Inc. and others. 
So far Bonderman hasn't stepped down off any boards, even as Uber's Kalanick resigned from the ride-sharing company.
Corporations with Bonderman on their boards either declined to comment or defended Bonderman's role on their boards. Ryanair said in a statement that it won't be asking Bonderman to do anything "other than continue to chair the airline."
Kite Pharma said that Bonderman has been a key adviser at the drug company since its inception and he continues to play an active role as the company's lead independent director. "His business acumen, global vision and insight, along with guidance from all of the board, has allowed Kite to take our promising CAR-T technology all the way to Food and Drug Administration review with speed and financial strength. We are very fortunate to have David, an icon of the business world, as a partner and Board member," Kite Pharma said in a statement. 
-- Anders Keitz contributed to this report.