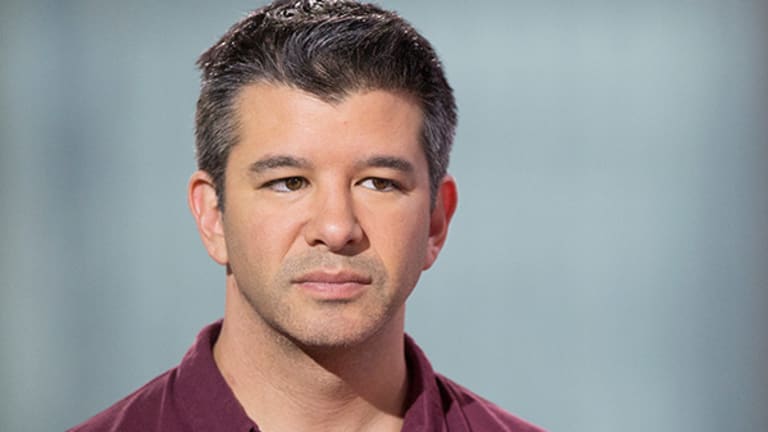 Uber's Board Reduces Kalanick's Clout, Backs SoftBank Investment
Uber directors on Tuesday cut former CEO Travis Kalanick's voting authority and opened the door to a $1 billion SoftBank investment in the ride-sharing company.
Uber's board of directors, meeting on Tuesday, Oct. 3, approved changes that left former company CEO Travis Kalanick with less clout at the ride-sharing company, according to a New York Times report.
The meeting also rejiggered the company's corporate governance enough to make an investment palatable to Japan's SoftBank. SoftBank is expected to invest between $1 billion and $1.2 billion at Uber's current valuation of about $70 billion.
Uber's 11 directors "approved some of the terms from a proposal put forward last week by Dara Khosrowshahi, Uber's new chief executive, and Goldman Sachs, the investment bank that is an investor in the privately held company," according to the Times.
The meeting led to a reduction in the influence of some Uber shareholders, including Kalanick, but the board also dropped a proposal that would have made it more difficult for Kalanick to regain his CEO position at some point in the future.
The board agreed to eliminate special voting powers of Class B common stock and preferred shares, effectively gutting Kalanick's ability to leverage the 10-to-1 voting rights that initially came with the Class B shares. Kalanick controls about a third of the company's Class B shares.
Uber's board said in a statement that it had "voted unanimously to move forward with the proposed investment by SoftBank and with governance changes that would strengthen its independence and ensure equality among all shareholders."
The size of the board is expected to expand to as many as 17 directors and will include new directors Ursula Burns and John Thain, both appointed by Kalanick.
Kalanick said in his own statement: "Today the Board came together collaboratively and took a major step forward in Uber's journey to becoming a world class public company. We approved moving forward with the SoftBank transaction and reached unanimous agreement on a new governance framework that will serve Uber well. Under Dara's leadership and with strong guidance from the Board, we should expect great things ahead for Uber."
The directors also approved a resolution for the company to go public by 2019.
More of What's Trending on TheStreet: