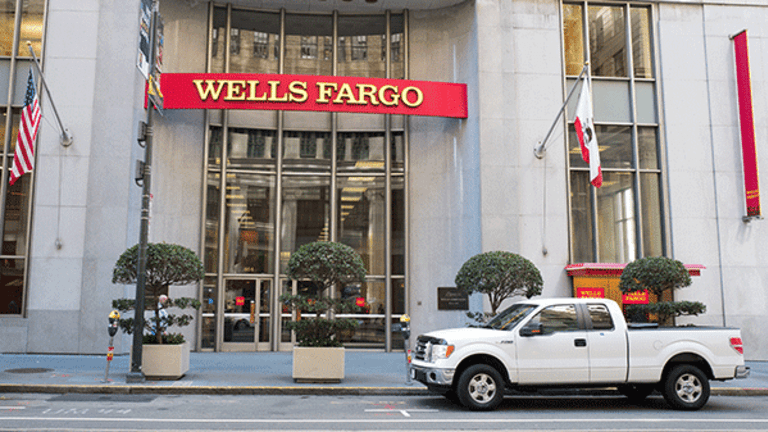 Wells Fargo & Co. (WFC) - Get Wells Fargo & Company Report directors on Tuesday survived a shareholder revolt -- but barely.
Twelve of the San Francisco-based lender's 15 board members received 80% or less of shareholder votes in their favor, the company announced at the conclusion of its annual meeting. Board Chairman Stephen Sanger, who led the nearly-two-hour session, garnered just 56% of support. 
The dissent showed just how deep the anger runs among shareholders following revelations last year that the bank foisted millions of unauthorized accounts on customers, leading to the departure of former Chairman and CEO John Stumpf. Although a simple majority is required for reelection, a level of support below 80% is considered a rebuke in such corporate elections, since the directors are unopposed in their bids.  
The annual meeting, held at a golf resort in Ponte Vedra Beach, Florida, was so contentious that it had to be halted briefly, and one audience member was ejected after he repeatedly shouted at directors to individually explain how they failed to prevent the scandal. Sanger repeatedly insisted that he spoke on board members' behalf, and he promised that at least six directors would be replaced over the next four years. 
"The Wells Fargo shareholders have sent the entire board a message of dissatisfaction," Sanger conceded in his concluding remarks. 
The San Francisco-based bank faces continued scrutiny after failing to prevent employees from creating as many as 2 million unauthorized credit card and savings accounts over a five-year period, a situation disclosed when Wells paid $185 million in a September settlement with state and federal regulators. The bogus accounts led to the dismissal of about 5,000 employees and set off a firestorm of criticism, and the bank has announced clawbacks of tens of millions of dollars of compensation from former senior executives.
Investors including the California State Teachers' Retirement System had pledged before the meeting to cast votes against some directors, and at least two investor-advisory firms had panned the board for its lackluster oversight. The scandal caused the lender to miss out on a big rally in U.S. bank stocks over the past 12 months; Wells Fargo is up just 8.2% over that period, compared with an average 33% for all large lenders.
Tim Sloan, who replaced Stumpf as CEO, was elected with 99% of support. 
The lowest vote-getter among directors was Enrique Hernandez, who heads the board's risk and finance committees. He received just 53% of support.
Elizabeth Duke, a former Federal Reserve governor, got 75% of votes, while BlackBerry CEO John Chen had 70% and Novatel Wireless CEO Susan Swenson garnered 67%. The advisory firm Glass Lewis had recommended votes against Chen and Swenson, partly out of concern they were overstretched by serving on too many boards in addition to their CEO duties. 
Before Wells Fargo even got started with the business of discussing shareholder proposals at the annual meeting, one member of the audience began shouting at individual directors, begging them to say where they were when the company pushed its salesforce to open as many accounts as possible on behalf of customers. 
Sanger, a former General Mills CEO appointed as Wells Fargo's chairman last year following Stumpf's departure, had to repeatedly ask the audience member, identified as Bruce, to adhere to rules of the meeting. 
"Let them speak!" Bruce shouted. "Or are they just mouthpieces for the executives who allowed the predatory practices to occur?" 
Eventually, the situation grew so tense and contentious that Sanger called a recess of the meeting. When it reconvened a few minutes later, Sanger announced that Bruce had been forcibly removed. 
"Ultimately he made a physical approach to our board members, so we removed him from the meeting," Sanger said. 
Later, another member of the audience disputed that the audience member had ever made such a move. 
Sanger responded that he hadn't personally witnessed the ejection, but that if he had received inaccurate information about the incident, "I would apologize to him." 
Wells Fargo's meeting was expected to bring drama -- just not this much drama. In addition to ire over the sales scandal, shareholders and customers aired grievances about gender-wage gaps, improper mortgage practices and the bank's financing of the Dakota Access Pipeline. The chairman of the Standing Rock Sioux Tribal Council attended to urge the bank to curtail the funding. 
"We've already funded it, because we had a commitment to our good customer," Sloan responded. 
One former employee claimed that the pressure at his job was so intense that he immediately started getting severe migraines -- and later was diagnosed with a brain tumor. A nun spoke on behalf of an alliance of dismayed convents representing a combined 14,832 shares. 
Brandon Rees, deputy director of the Office of Investment for the AFL-CIO labor union, told the board that directors have suffered from what he termed "mushroom management."
"Like mushrooms, the board has been kept in the dark and fed horse manure," Rees said.
Rees, who said he represented about 1.6 million Wells Fargo shares, asserted that he was "shocked" to find that there were 12 directors standing for re-election who "failed to detect or prevent the cross-selling sales scandal until it was in the newspaper."
"Don't we deserve a fresh face on the board?" Rees said. "We need directors not mushrooms." 
The California State Teachers' Retirement System issued a statement Tuesday saying that long-tenured directors "bear responsibility for the failure of oversight."
One investor, who identified himself as Fred, an owner of 500 shares, asked who was speaking for the thousands of employees who were fired. "Why can't the board be held accountable as those thousands of employees who were terminated were?" he said. 
Said another irate shareholder at the meeting: "I imagine if all the board members resigned tomorrow, the company would do just fine."