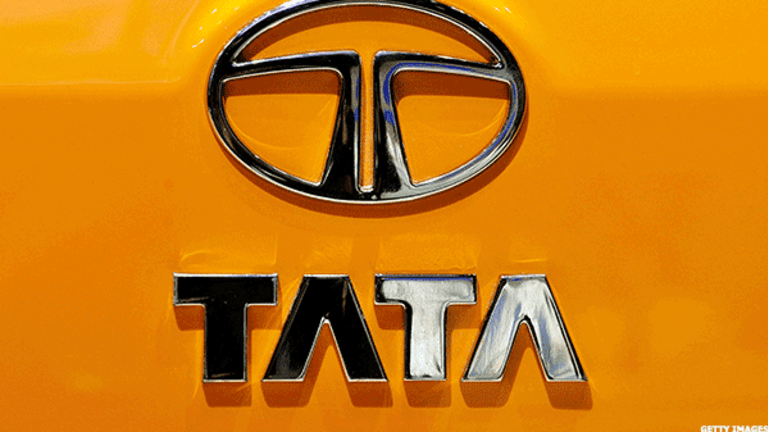 Publish date:
India's Tata Group Looks for Its Own Alan Mulally to Quell Leadership Crisis
The parent of Jaguar Land Rover brands is in turmoil after the sacking of a non-family chief executive.
The parent of Jaguar Land Rover brands is in turmoil after the sacking of a non-family chief executive.
India's Tata Group, the parent of Tata Motors' (TTM) - Get Report Jaguar Land Rover, is embroiled in a leadership crisis, highlighting the predicaments over governance that routinely seize a global automotive industry still dominated by a few powerful families.
Last week, Ratan Tata threw his family's industrial empire into turmoil by sacking Cyrus Mistry, his hand-picked successor and CEO of Tata Group, the country's biggest industrial conglomerate. Tata, 78, will serve as interim chief until a new leader is found.
Tata Group is the corporate parent of 29 listed companies, including Tata Motors. Mistry is distantly related to the family by marriage, but is considered an outsider of the "old guard" of long-time company insiders.
The episode recalled events at Ford (F) - Get Reportmore than a decade ago. Bill Ford Jr. took charge following Ford's firing of Jacques Nasser in 2001. By 2006, the automaker's performance was suffering following a series of failed management shuffles.
Finally, Bill Ford Jr. recruited Alan Mulally, an experienced Boeing (BA) - Get Report executive who eventually led a turnaround of the automaker (coincidentally including the sale of Jaguar and Land Rover to Tata in 2008). Mulally, it turned out, possessed precisely the strategic and management skills to motivate squabbling Ford executives and piece together a recover plan.
The hiring of Mulally may be seen as one of Bill Ford Jr.'s most impressive achievements to date -- the embodiment of a business owner's first duty: to hire and develop leaders who ensure the corporation's survival. Tata's top priority will be to figure out who is available and qualified to fill the power vacuum left by Mistry's exit.
Fulfilling that mission can be tricky. Somewhat overshadowed in the aftermath of Volkswagen (VLKAY) diesel emissions scandal in the U.S. was a power struggle in top management -- no doubt, still simmering -- that had exploded into view a few months earlier, involving branches of the Porsche family that control half the company's stock.
Across the Pacific, Akio Toyoda -- scion of the founding family of Toyota (TM) - Get Report  -- seems to be prospering after seizing leadership of the company from a non-family chief executive in 2009. Toyoda came to power amid a regulatory and public relations uproar in the U.S. that engulfed Toyota over allegations of unintended acceleration of its automobiles.
In Korea, the Chung family rules the Hyundai-Kia automotive affiliation with an iron grip having avoided so far the frequent conflicts that arise when family members with sufficient talent aren't available for leadership duties. Germany's Quandt family has a fairly strong record of finding talented outsiders to run its family's enterprise, BMW.
Ratan Tata, one of industry's savviest and most experienced executives, undoubtedly is focused on solving his company's conundrum expeditiously, while avoiding another pratfall. The best executives from the outside may be understandably wary to step into a family-owned enterprise, where rivalries and hidden agenda can be far more intense and indecipherable than usual corporate rivalry.
For the moment, Jaguar Land Rover remains blissfully immune; the automaker's headquarters in the United Kingdom. Trouble isn't far off unless Tata Group and its controlling family can find its own version of Alan Mulally.
Doron Levin is the host of "In the Driver Seat," broadcast on SiriusXM Insight 121, Saturday at noon, encore Sunday at 9 a.m.
This article is commentary by an independent contributor. At the time of publication, the author held no positions in the stocks mentioned.