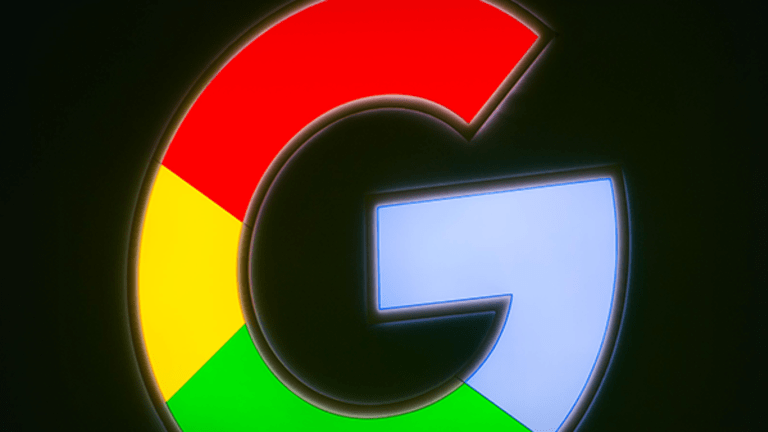 Publish date:
More than 60 Women Mull Google Class-Action Suit After Anti-Diversity Memo
Diversity and inclusion experts called the memo 'harmful,' saying it demonstrates explicit and unconscious bias.
Diversity and inclusion experts called the memo 'harmful,' saying it demonstrates explicit and unconscious bias.
More than 60 current and former female employees are considering bringing a class-action lawsuit alleging sexism and pay disparities against Google, just days after an anti-diversity memo went viral at the tech giant. 
According to a report in The Guardian, James Finberg, the civil rights attorney working on the potential lawsuit, said the female employees contend they have earned less than men at Google despite equal qualifications and comparable positions.
This possible legal action follows several contentious days for the Mountain View, Calif.-based company, which is owned by Alphabet (GOOGL) - Get Alphabet Inc. Class A Report . 
Over the weekend, Google denounced an internal memo written by a male engineer that attributes gender inequality to biological differences which has provoked tensions over discrimination and sexual harassment in Silicon Valley, leading diversity consultants to call out the inherent bias in the memo.
"I'm simply stating that the distribution of preferences and abilities of men and women differ in part due to biological causes and that these differences may explain why we don't see equal representation of women in tech and leadership," the engineer wrote in a 3,000-word memo titled "Google's Ideological Echo Chamber," which was posted in its entirety on Recode.
The employee, identified as James Damore, was fired for "perpetuating gender stereotypes," according to a Bloomberg report. He has filed a complaint with the National Labor Relations Board and is reportedly considering all legal remedies. Although Damore may not be out of a job for long — WikiLeaks offered him a job via Twitter.
Such a memo demonstrates "explicit bias and unconscious bias," said Sharon Jones, CEO of the global consulting firm on diversity and inclusion initiatives, Jones Diversity, in an interview. Jones said the biological claim is an explicit bias because the author is saying women are not fit biologically to be engineers or coders at Google; the author's unconscious bias stems from his reliance on stereotypes, such as female characteristics, throughout the memo. She also thought that the engineer was rehashing past views on biological differences, something that as a country "we have rejected."
Danielle Brown, Google's recently installed vice president of diversity, integrity and governance, issued a statement regarding the memo saying it advanced incorrect assumptions about gender, adding that it is "not a viewpoint that I or this company endorses, promotes or encourages."
"We are unequivocal in our belief that diversity and inclusion are critical to our success as a company, and we'll continue to stand for that and be committed to it for the long haul," Brown said.
Google VP Ari Balogh, whom the engineer reported to, also felt compelled to respond.
"One of the aspects of the post that troubled me deeply was the bias inherent in suggesting that most women, or men, feel or act a certain way," Balogh wrote. "That is stereotyping, and it is harmful." He said building an open, inclusive environment is core to Google and is the right thing to do.
Watch More with TheStreet:
Another former Google engineer, Yonatan Zunger, said that the memo was "incredibly stupid and harmful."
"The author does not appear to understand the consequences of what he wrote, either for others or himself," Zunger wrote on Medium.
Jennifer Brown, the founder of Jennifer Brown Consulting, a strategic leadership, diversity and inclusion consulting firm, echoed Zunger's sentiment, telling TheStreet that the "memo feels very harmful to many people who are already doubtful as to whether they belong and question their own merits."
"If the workplace is more suitable for masculine characteristics, then we have to revisit the norms of the workplace," Jennifer Brown said. "Women bring a balance to leadership skill sets that would positively impact the workplace."
The male engineer also claimed that Google created discriminatory practices through its programs, mentoring and classes for people with certain gender or race, which both Jennifer Brown and Jones disputed.
Jennifer Brown said the memo criticizes some of the critical support structures aimed at helping those people feeling left out. Jones, meanwhile, said affinity groups "are an inclusion strategy and a best practice."
Here's What a 4G-Connected Apple Watch Could Mean for AT&T, Verizon, T-Mobile and Sprint
"If you are a leader in any organization, it's important that people who are isolated can find a community because they will stay with the community longer," Jennifer Brown said. "It's a retention mechanism."
According to the Google website, there is a Women@Google group that is comprised of more than 10,000 female employees. Furthermore, women make up 31% of the company's overall workforce and 25% of the leadership team, Google reported citing data from January 2017. In tech, about 20% of employees are women; this percentage grows to 48% for non-tech positions.
Going forward, Jennifer Brown said that companies need to operate from the premise that everyone has a diversity story, even white, straight men.
Jones suggested that the company connect and tie its business goals to diversity and inclusion, "so that employees see the two as one."
The controversial memo circulated across the tech company with market capitalization of $643 billion as Google's parent company, Alphabet Inc., deals with a wage discrimination investigation by the Department of Labor. In mid-July, an administrative judge for the DoL issued a recommended decision and order as to the Office of Federal Contract Compliance Programs' (OFCCP) demand for data. The company said it will comply with the order, assuming the recommended decision becomes final. The Action Alerts PLUS holding disagrees with the agency's allegations.
Alphabet is a holding in Jim Cramer's Action Alerts PLUS Charitable Trust Portfolio. Want to be alerted before Cramer buys or sells GOOGL? Learn more now.
Shares of Alphabet declined slightly to $939.23 at around 10:30 a.m. EDT during the trading session on Wednesday. 
-- This story has been updated to include the possible class-action lawsuit against Google.
More of What's Trending on TheStreet: