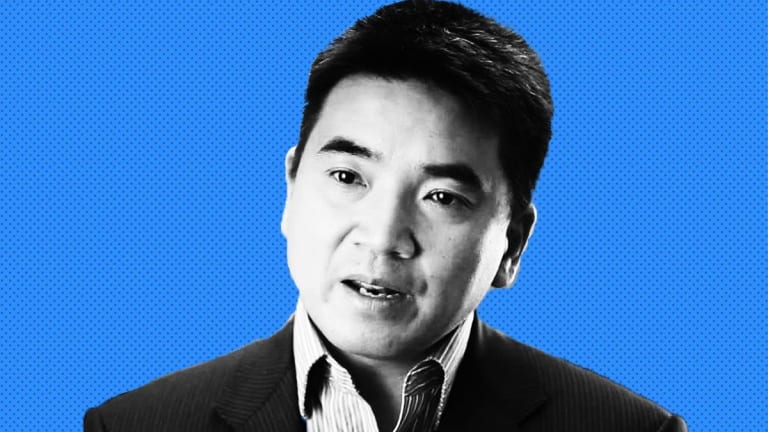 Zoom CEO Eric Yuan Leads Glassdoor's List of Top 100 CEOs
Eric Yuan, founder and CEO of Zoom Video Communications, tops Glassdoor's 2018 list of the Top 100 CEOs in the U.S. for large companies.
Eric Yuan, founder and CEO of Zoom Video Communications, tops Glassdoor's 2018 list of the Top 100 CEOs in the U.S. for large companies.
Yuan led the field for Glassdoor's list of large U.S. companies with a 99% approval rating in his first year he was eligible, thanks to rave reviews he received from Zoom employees. Zoom has a 4.9/5 rating on Glassdoor and 96% of people who work there would recommend it to a friend, according to Glassdoor.
Zoom, based in San Jose, Calif., is a privately held company. It was founded in 2011 and provides remote conferencing services.
"For Eric specifically, people note a strong, mission-driven culture that is really encouraged by the CEO and management team," said Sarah Stoddard, a spokesperson for GlassDoor said. "He has really clear and transparent communication with employees, and employees actually say they appreciate how honest he is, how humble he is and how trustworthy he is."
Yuan tweeted late Tuesday:
Yuan's ranking is not the first recognition he has received for his work and leadership style. Just over a week ago, professional service firm Ernst & Young awarded him the 2018 Entrepreneur of the Year for Northern California for his "exemplary achievements" in "extraordinary innovation, financial performance and personal commitment to their business and community," according to a press release.
Yuan graduated from Stanford University's master of business administration program in 2006 before founding and becoming CEO of Zoom in 2011. Prior to Zoom, Yuan worked for Cisco Systems Inc. (CSCO) as the vice president of engineering in its WebEx division, according to Yuan's LinkedIn page.
Most of the positive statements that propelled Yuan to the top also were common threads that high-ranking CEOs on the list all shared.
Glassdoor's lists comprise employee reviews of their top executive's performance, and CEOs who qualify for the list must have at least 100 company reviews, CEO approval ratings and senior management ratings, according to Glassdoor.
The winner for Employees' Choice 2018 for small and medium companies is Sanjit Biswas, CEO of San Francisco-based enterprise software company Samsara.
Glassdoor noticed a trend that CEOs who invest time and effort in creating a positive culture at their companies had higher approval ratings. People want to work where they feel like they're making a real impact on the world, Stoddard said.
Another common thread that connected the top CEOs is their capacity to foster a welcoming environment at their companies, according to Stoddard. 
"It can be intimidating sometimes to ask a question, pitch a new idea or share feedback on something that could improve with a person in the company who's in the C-Suite or in management, so having a leader who is personable and understanding really makes a difference in developing relationships and building trust and loyalty," Stoddard said.
Bloomberg L.P. CEO Michael Bloomberg tumbled 67 spots to No. 93 in 2018 after first appearing on the list last year at No. 26. Reviews from employees speak to "a bureaucratic culture that is ruled by legacy work processes and legacy technology that make it tough to allow people to be creative and innovative," Stoddard said.
Apple Inc. (AAPL) CEO Tim Cook also saw his place drop from No. 53 in 2017 to No. 96 in the new rankings.
Despite Bloomberg and Cook's declines, both have an approval ranking of over 90%, as do all of the other CEOs on the list, putting them in the upper echelon of management, according to employees at their companies. The average score for CEOs rated on Glassdoor comes in at 69%.
Jim Cramer and the AAP team hold a position in Apple their Action Alerts PLUS Charitable Trust Portfolio. Want to be alerted before Cramer buys or sells Apple? Learn more now.