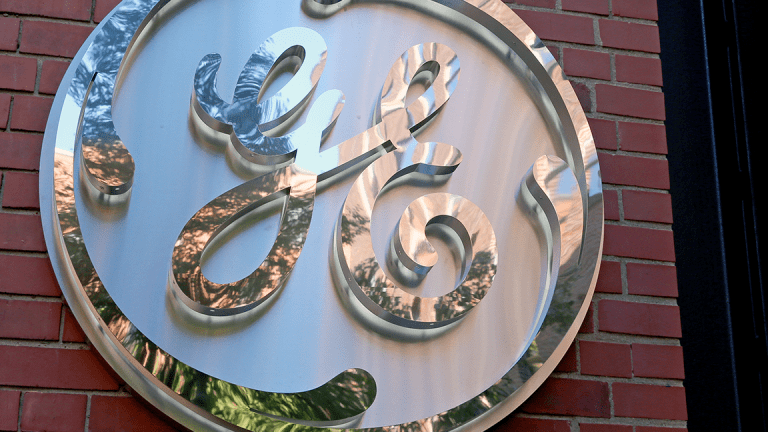 These 4 Directors Are Expected to Stay on General Electric's Shrinking Board
At its investor day, General Electric announced that its board will be downsized to 12 directors from 18.
General Electric Co.  (GE) - Get General Electric Company Report  shareholders should expect to see John Brennan, Ed Garden and Rochelle Lazarus on the 2018 slate of director candidates even as the 125-year-old industrial conglomerate seeks to improve efficiency by cutting its board from 18 members to 12.
GE said at its investor day presentation that 12 directors will be on the slate at the April 2018 shareholders meeting, including three new directors "with relevant industry experience for GE going forward," meaning that nine current directors will be departing.
"GE should be applauded for downsizing the board," Charles Elson, the director of the John L. Weinberg Center for Corporate Governance at the University of Delaware, said in an interview, adding that the number of directors should have been reduced years earlier. Elson, who holds GE shares, said 18 members is more than most companies have; the standard board size is between eight and 12 people.
A company with fewer directors tend to outperform their peers as small boards "foster deeper debates and more nimble decision-making," according to a 2014 study by governance researchers GMI Ratings, which was prepared for The Wall Street Journal.
John "Jack" Brennan will remain the lead director, Flannery said on CNBC last week. Brennan, 62, the former CEO of the Vanguard Group, has served as a director for GE since 2012 and is the current chair of the compensation committee. He was paid $397,272 for his service in 2016.
"It's not a possibility" that Brennan will leave, Flannery said. "Jack has a tremendous track record, a tremendous leader. He's been incredibly supportive of me. I don't see any change there."
Notably, the company mentioned in its presentation that directors will have a 15-year term limit. According to BoardEx, a relationship mapping service of TheStreet Inc., two directors, Andrea Jung and Rochelle Lazarus, have served on the board for 19 years and 17 years, respectively. Lazarus is also the chair of the governance committee.
According to GE's 2017 proxy statement, Jung will "not be re-nominated in 2018," and Lazarus will "not be re-nominated in 2019" as she will assist in succession planning in 2018. The board has not revisited these decisions but also has not made a determination as to which directors will be re-nominated. Currently, the company is expected to announce the slate of candidates when the proxy is filed in March 2018.
"How we determine the composition of that slate is something we'll go through in the normal GE governance process," said Flannery during the investor day presentation. 
The company will retain a headhunter to find three new directors, Flannery explained, focusing on candidates with expertise in aviation, power, healthcare and digital manufacturing. The previous 18-member board was particularly large, partly because of the sprawling lending business GE ran before 2015, and reducing its size to 12 "just facilitated a better dialogue and atmosphere," he said.
The move may also save GE some money on directors' fees. GE's most recent proxy filing with the U.S. Securities and Exchange Commission (SEC) shows that the company paid a total of $7.8 million, including stock awards and other compensation, for all of its independent directors in 2016.
Jung, the former Avon Products Inc. (AVP) - Get Avon Products, Inc. Report chief executive, took home about $323,000 in compensation in 2016, which was slightly above the median board compensation of about $320,000.
Flannery and Trian Fund Management's Chief Investment Officer Ed Garden are the most recent additions to the board, according to BoardEx. Flannery, 55, assumed the Chairman role once former GE CEO Jeff Immelt left the chairman role in early October. Garden, 56, joined the board shortly thereafter and replaced Robert Lane, the former Deere & Co. (DE) - Get Deere & Company Report CEO who departed because of health reasons.
Garden will be among the nine members remaining, Flannery said. His firm, Trian Partners, declined to comment.
"I like the board of director change -- to shrink the board of directors," said TheStreet's Jim Cramer. Cramer's charitable trust portfolio, Action Alerts PLUS, holds GE, which he called one of the "worst picks" he's ever had.
Shares of GE were marginally higher on Thursday, paring some losses from earlier in the week. Following the investor day presentation, GE stock closed at $19.02 on Monday, down 7%, as shareholders lamented the 50% cut to the dividend and reduced 2018 profit forecast.
-- This story has been updated to reflect that John Brennan and Ed Garden will remain on the board of directors. 
-- James Langford contributed to this story. 
More of What's Trending on TheStreet:
Editors' pick: Originally published Nov. 16.