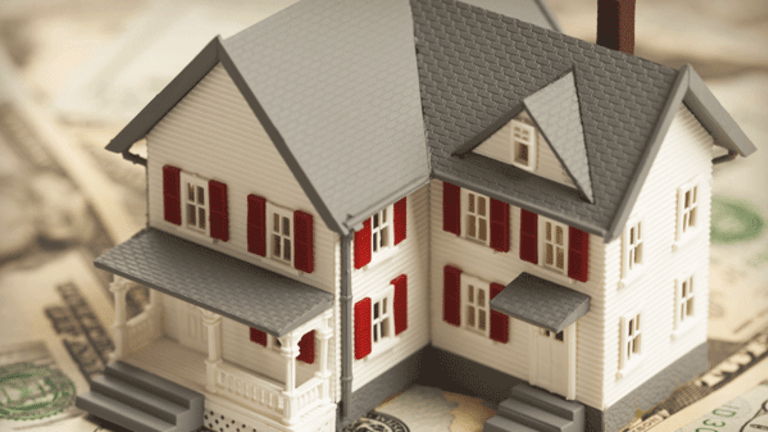 Publish date:
EJF Capital Increases PHH Stake Amid Efforts to Shake Up Board
EJF Capital increased its stake in PHH as the hedge fund attempts to add two directors to its board.
EJF Capital increased its stake in PHH as the hedge fund attempts to add two directors to its board.
This is part of a series of stories that comprise TheStreet's Blue Chip Studio, which will illuminate issues related to corporate board performance, activism, dealmakers and personalities revealed by analysis of data generated by BoardEx, a business unit of TheStreet.
Emanuel Friedman's EJF Capital recently increased its stake in PHH Corp. (PHH) amid efforts to add two new directors to the mortgage company's board.
The Arlington, Va.-based investment management firm, which upped its stake in PHH to 9.9% from 8.4% on Friday, has nominated James Neuhauser and Kevin Stein for election at PHH's annual meeting.
Neuhauser, 58, has been a consultant at investment bank FBR & Co. since November, while Stein, 55, currently serves as a senior managing director at investment firm KCK Group, according to BoardEx data. BoardEx is a business unit of TheStreet.
Neuhauser and Stein each has "vast knowledge regarding the financial services industry generally, businesses engaged in similar lines of business to the company and mergers and acquisitions, divestitures and restructurings of publicly traded financial services companies, and is therefore well qualified to serve on the board," EJF Capital wrote in a letter to PHH earlier this month.
EJF Capital declined to comment for this article.
The addition of Neuhauser and Stein would bring the board's total number of directors to nine from seven. The current board is comprised of two women and five men, with an average tenure of 6.1 years each.
"We appreciate EJF Capital's input and will continue our dialogue with them and our other shareholders," PHH said in a statement earlier this month. "The Corporate Governance Committee of the Board regularly reviews board composition to ensure shareholders are represented by high-quality, independent directors with relevant skills and experience."
Shares of PHH have fallen about 19% so far this year, trading at roughly $12 apiece Wednesday afternoon. Last month, the company concluded a review of strategic alternatives with the sale of certain PHH Home Loans assets to Guaranteed Rate Affinity for $92 million.
At the same time, PHH has been embroiled in a court case against the Consumer Financial Protection Bureau. The CFPB fined PHH $109 million in 2015 for allegedly participating in a mortgage kickback scheme, prompting PHH to sue the agency. A federal appeals court in October ruled in favor of PHH, and determined that the U.S. president should be able to remove the director at will.
"Applying the Supreme Court's separation of powers precedents, we therefore conclude that the CFPB is unconstitutionally structured because it is an independent agency headed by a single Director," the ruling stated.
Last month, the U.S. Court of Appeals in Washington DC granted a rehearing of the case. The Department of Justice has since indicated that it will not back the CFPB in the case, arguing instead that the president should be able to fire the bureau's director.
President Donald Trump has promised to roll back the Dodd-Frank Act, which created the CFPB after the 2008 financial crisis.