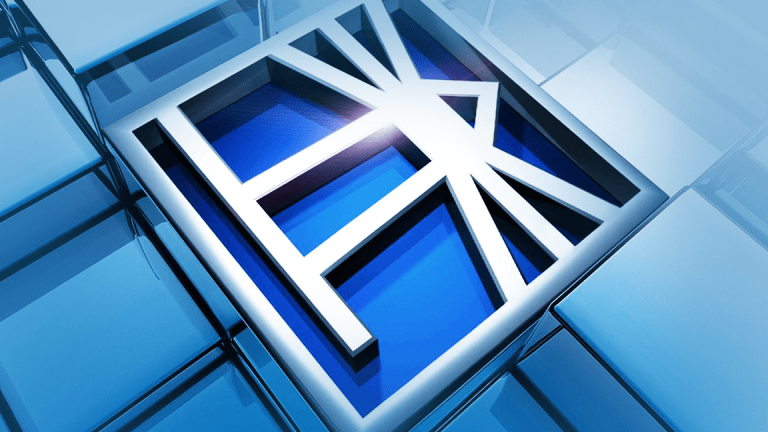 E.W. Scripps Faces Board Challenge From Mario Gabelli
The activist investor Mario Gabelli is pressing to name three directors to E.W. Scripp's 11-person board.
E.W. Scripps Co.  (SSP) - Get E. W. Scripps Company Class A Report , the Cincinnati-based TV-station owner, long focused on local markets, is in the process of going national.
Meanwhile, Mario Gabelli, the longtime media investor, and Scripps shareholder is wary of that move given that national advertisers are fast moving their money to digital platforms, most prominently Facebook Inc. (FB) - Get Meta Platforms Inc. Class A Report and Google, a unit of Alphabet Inc. (GOOGL) - Get Alphabet Inc. Class A Report .
In a filing in October, Gamco Investors Inc., Gabelli's holding company, said it would push to name three of Scripps' directors when the TV station owner holds its annual meeting in May. Of course, Gabelli's ability to force change at E.W. Scripps is limited. The Scripps Family Trust owns 93% of the company's common voting shares, which elect 8 of 11 board seats. Gabelli, whose company manages over $39 billion in assets, owns about 16% of Scripps' Class A shares.
Gabelli's maneuvering for change at Scripps follows the August promotion of Adam Symson to CEO. A former executive in charge of Scripps' digital businesses, Symson, 42, is restructuring Scripps to create a national media segment that he says can complement the company's 24 broadcast-TV affiliates and a handful of smaller independent stations.
Over the past three years, Scripps has made a series of acquisitions: buying the humor website Cracked in 2016 for $39 million, podcast advertising company Midroll Media in 2015 for $50 million, and digital video news company Newsy for $35 million in 2014. In August, Scripps paid $292 million for Katz Broadcasting LLC's four broadcast networks: Bounce, Grit, Escape, and Laff.
But those deals haven't turned out quite as planned. 
Earlier this month, Scripps said it would take a $36 million noncash write-off on Cracked after admitting revenue and profit have disappointed. Some 18 months ago, Scripps recorded a $24.6 million goodwill impairment charge on Newsy, the video-centric network available on cable TV and digital pay-TV platforms.
Like all television companies, Scripps is feeling the pressure of fewer cable subscribers. And though it has had success, like the rest of the industry, in extracting higher fees from pay-TV providers (a 20% gain in the third quarter), fewer total subscribers are taking a toll.
Third-quarter sales of $216 million fell short of Wall Street expectations while Symson forecast that revenue from Scripps' TV stations, its largest unit, was trending lower than at a pace in the high-teen percentile than a year ago. Scripps reported an adjusted loss of 3% for the quarters. Shares have dropped 27% this year.
"The problem is that management has now embarked on this national strategy," Benchmark Co. LLC media analyst Daniel Kurnos said. "They're trying to push a strategy of getting on every over-the-top streaming device to run a national business when national has been the most challenged business in the broadcast space."
Symson has countered that Scripps needs to be on newer digital pay-TV platforms such as Sling TV from Dish Network Corp. (DISH) - Get DISH Network Corporation Class A Report  if it hopes to offset the overarching decline in pay-TV subscribers. As part of that process, Scripps took a $2.4 million restructuring charge in the third quarter as Symson pushes forward on a promise to streamline the former newspaper publishing company.
"No sacred cows," he told investors. 
The restructuring added Carolyn Micheli, Scripps' vice-president of investor relations, is aimed at both improving the performance of the company's core TV-station group as well as growing networks aimed at a national audience and national advertisers. Those are themes, she said, that have been discussed with the company's investors.
"We believe it is very important to listen to our investors," Micheli said in a phone interview. "We've had a number of conversations with Mr. Gabelli about our national media strategy which is part of Adam Symson's two-pronged approach to both improve performance and grow the company."
Scripps' bet on national networks comes as investors are turning away from media companies that own many cable networks, Viacom Inc. (VIAB) - Get Viacom Inc. Class B Report and AMC Networks Corp. AMCX, for example. Also, TV station owners are feeling the pinch and looking for merger partners. Most prominent among them is Sinclair Broadcast Group Inc.'s (SBGI) - Get Sinclair Broadcast Group, Inc. Class A Report proposed $3.9 billion acquisition of Tribune Media Co. TRCO. 
"It's a very differentiated business strategy," added Kurnos, who has a buy rating on E.W. Scripps. "Their numbers keep coming down, and people are concerned that they're zigging when everyone else is zagging."
But Symson countered earlier this month that a new national segment that combines Katz, Newsy and Midroll can capture ad sales that its local TV stations, cornerstones of regional pay-TV providers, aren't getting.
"We strongly believe in both the emerging influence of OTT viewing and the legacy strength of cable and satellite viewing," Symson said last week. "We are also tracking how over-the-air broadcasting is growing once again as a key video distribution platform. For a content company like Scripps, it's important to be in all of those places."
With such a backdrop, it's not surprising that Gabelli, who declined to comment for this story, declared in October that he would seek to name three new board members. Whether or not he's clamoring for a sale of the company is unclear. The family, though famously committed to the best of journalism, isn't immune to investor pressure.
In July, they agreed to sell Scripps Networks Interactive Inc. (SNI) to Discovery Communications Inc. (DISCA) - Get Discovery, Inc. Class A Report in a cash-and-stock deal valued at $11.9 billion. E.W. Scripps, with roots in a company created in 1878, may not be headed in the same direction.
Facebook and Alphabet are holdings in Jim Cramer's Action Alerts PLUS Charitable Trust Portfolio. Want to be alerted before Cramer, and the AAP team buy or sell FB and GOOGL? Learn more now.
More of What's Trending on TheStreet: