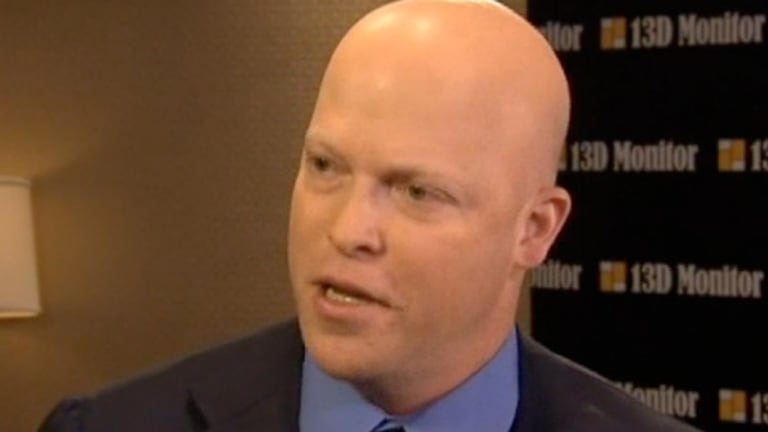 Corvex's Keith Meister Offers up 10 Employees to Williams' Board
The nominees will serve as placeholders until the activist hedge fund identifies actual candidates for the proxy contest, which Williams criticized as distracting and costly.
Activist hedge fund Corvex Management issued a public letter to shareholders of Tulsa, Okla., natural gas pipeline operator Williams (WMB) saying it has submitted the names of 10 Corvex employees as nominees to the company's board.
Corvex managing director Keith Meister (pictured), who is one of the nominees, said the individuals will act as placeholders until the firm has time to select a slate of long-term directors. The deadline for submitting nominees for the Nov. 23 board meeting is Aug. 25.
Meister said the board's actions since he resigned have reinforced his concern that its directors aren't the best stewards for Williams going forward. He didn't specify the actions but acknowledged reports that Williams rebuffed a buyout by Enterprise Products Partners (EPD) .
He said a company like Williams should have a board made up of directors whose experience was more comparable to other large public companies such as Marathon Petroleum (MPC) and Phillips 66 (PSX) and that shareholders should be able to determine the most qualified "draft picks."
Williams said it received the nominee list and that it would seriously consider the candidates but called the proxy contest "distracting" and "costly." It said it's moving forward with its own process to name three qualified independent directors to its board.
Seven directors remain on Williams' board after Meister and others resigned over disagreements with company management, including CEO Alan Armstrong, who was against Williams' failed acquisition by an affiliate Energy Transfer Equity (ETE) .
Corvex owns 4% of Williams.