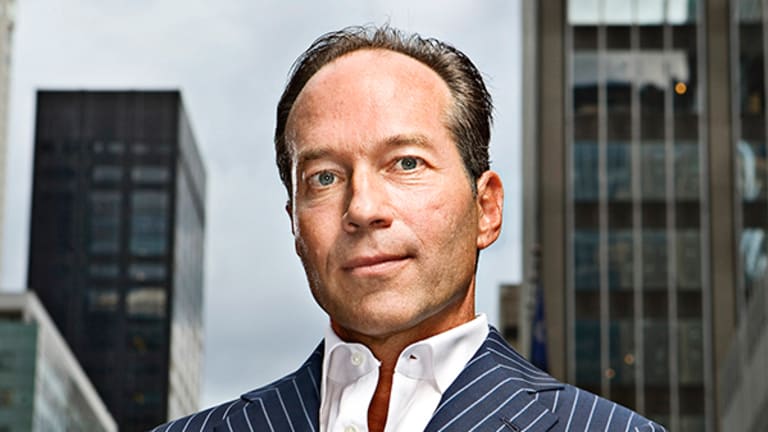 Publish date:
Blackhawk Adds Directors in Pact With Jana Partners
Robert Jenske and Jeffrey Fox will join Blackhawk's board as part of an agreement with activist investor Jana Partners.
Robert Jenske and Jeffrey Fox will join Blackhawk's board as part of an agreement with activist investor Jana Partners.
This is part of a series of stories that comprise TheStreet's Blue Chip Studio, which will illuminate issues related to corporate board performance, activism, dealmakers and personalities revealed by analysis of data generated by BoardEx, a business unit of TheStreet.
Blackhawk Network Holdings Inc (HAWK) is adding two independent directors to its board, effective no later than April 24, in an agreement with activist investor Jana Partners LLC.
The addition of Robert Henske, a board member at payments company Verifone (PAY) , and Jeffrey Fox, who sits on the boards of car-rental company Avis Budget Group (CAR) - Get Report and customer experience outsourcing firm Convergys Corp. (CVG) , will expand the board's size to 13 from 11 directors, according to BoardEx. BoardEx is a business unit of TheStreet.
Under the agreement with Jana, Blackhawk will form a Costs Savings Committee in order to evaluate all options for saving money. The committee will be comprised of four members, including Henske and Fox.
"We believe that all Blackhawk stockholders will benefit from Jeff's and Robert's experience as the company enhances its operational efficiency, including through the creation of the Cost Savings Committee," Barry Rosenstein, managing partner of Jana Partners, said in a statement.
Jana holds a 4.7% stake in the Pleasanton, Calif.-based prepaid payments provider. The majority of its campaigns are aimed at maximizing shareholder value, according to FactSet.
"We believe the market is likely to take a positive view of this announcement, specifically plans to focus on cost savings and measures to stem share dilution as these have been key sticking points for investors," analysts at Credit Suisse wrote in a research note Monday. Shares of HAWK jumped higher during the trading session on Monday, at around $38.70.
The director nominations will be included in the company's 2017 proxy statement. Shareholders will vote on the nominations at Blackhawk's annual meeting, to be held on June 9.
The move Monday comes after the gift card provider spun off from U.S. grocery chain Safeway Inc. three years ago. Jana, which held a 6.2% stake in Safeway at the time, pushed the company to explore strategic alternatives to increase shareholder value. Hours before Jana filed its 13D form with the U.S. Securities and Exchange Commission, the grocery chain adopted a "poison pill" plan with a 10% trigger. Safeway spun off Blackhawk in April 2014. Then, in 2015, Safeway sold itself to private equity firm Cerberus Capital Management in a deal valued at $9.4 billion and merged with grocery chain retailer Albertsons.
In addition to the board changes, Blackhawk announced that CFO Jerry Ulrich will retire by the end of 2017 after 11 years with the company. Board chairman and former CEO Bill Tauscher will step down from his international responsibilities this year. Tauscher will remain chairman of the board.
"We are not concerned by the executive announcements as both Mr. Ulrich and Mr. Tauscher have had long tenures with the firm and we expect an orderly transition," said analysts at Credit Suisse. "We believe that as HAWK evolves into more of a platform marketing firm there will likely be continued demand for new and different types of leadership capabilities."
Amid all of these director and executive changes, Blackhawk will restructure equity compensation for the company's named executive officers beginning in 2018 "to enhance alignment with stockholder value creation," the firm stated. Certain changes to compensation will result in a lower dilution rate for 2017.