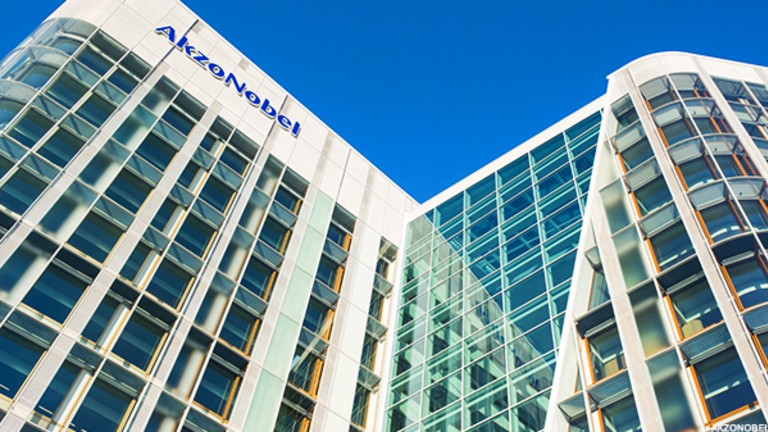 Akzo Nobel Shareholders Sue to Remove Chairman Antony Burgmans
Shareholders were angry at the company's rejection of a takeover offer from PPG Industries.
Shareholders of Dutch chemical maker Akzo Nobel  (AKZOY) are taking the company to court to investigate possible mismanagement following the company's rejection of a $29.5 billion takeover offer from American rival PPG Industries  (PPG) .
A group of institutional investors led by Elliot Advisors and representing about an 18% combined stake in the company asked the Amsterdam Enterprise Chamber to order an investigation into possible mismanagement by Akzo's board and to force a shareholder vote on the removal of Chairman Antony Burgmans. 
"A large group of shareholders has lost confidence in Mr. Burgmans and has asked to call him to account at an extraordinary shareholders meeting. That's a vote of no confidence by itself," an Elliot representative said. 
Retail's downturn giving you the blues? Jim Cramer has a list of retailers that are currently oversold, giving investors a leg up one of the market's most volatile sectors.