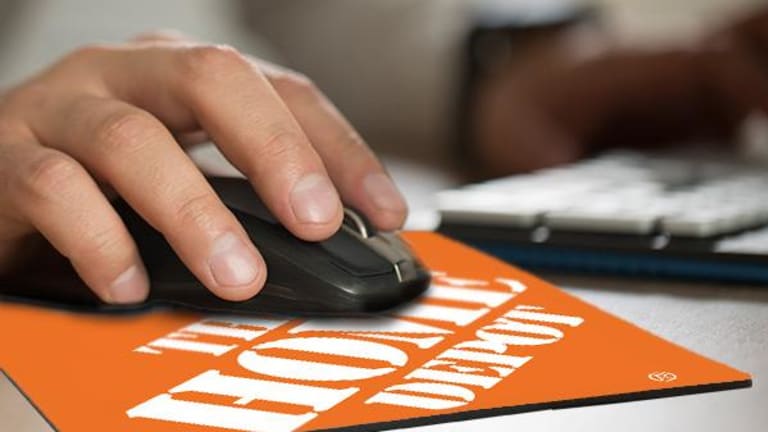 Activist Campaign Drives Home Depot to Focus on Lead Paint
Under pressure from sustainable investment fund Arjuna Capital, the big box retailer agreed to bring more attention to the harms of lead paint to children.
Activist investor and sustainable investment fund Arjuna Capital on Wednesday canceled an activist campaign the fund had launched at Home Depot (HD) - Get Report  after the big box retailer agreed to launch a national campaign bringing attention to the harms of lead paint.
Arjuna said it withdrew a non-binding shareholder proposal focused on lead-safety practices it had submitted to Home Depot for a shareholder vote after the Atlanta-based company said it would take a wide variety of steps to bring attention to lead paint issues, particularly when it came to exposure to children.
As part of the deal, Home Depot promised to hold two events over the next 12 months to promote lead safety awareness, with annual events to follow. It also agreed to post messages about the harms of lead paint on its website and to improve employee training on the subject.
The move was greeted as a major victory for Arjuna Capital's managing partner, Natasha Lamb, who noted that there are still 37 million homes in the U.S. with toxic lead paint and that lead paint in buildings is a top cause of children poisoning. "Lead exposure is endemic in our society, and not only in water," she said in a statement. 
The activist fund targeted Home Depot with its proposal after a subsidiary of the retailer in 2016 paid a small penalty to the Environmental Protection Agency for allegedly failing to ensure that waste debris and dust at a project site in Colorado was "properly contained and that the work area was fully cleaned of dust, debris, and residue."
Arjuna Capital often targets companies with shareholder proposals hoping to push a particular issue. And while the proposals are nonbinding, a large vote of support among shareholders is usually enough to embarrass corporate boards into making changes. In many cases, as with Home Depot, settlements are reached to avoid a vote on dissident proposals.
In February, Arjuna, which is based in Massachusetts, and another fund issued a proposal they hope will be approved by Facebook (FB) - Get Report  shareholders urging the social media site to produce a report reviewing the public policy and business issues it faces around the phenomenon of "fake news." Facebook's annual meeting is likely to take place in June.
Home Depot did not return a request for comment.