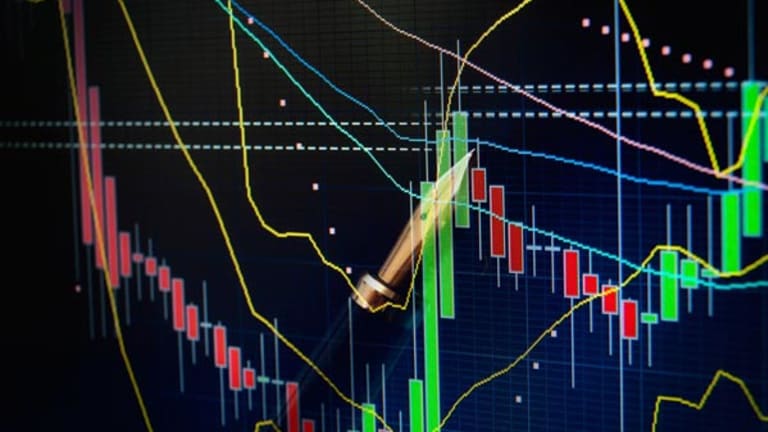 Core Concepts: Telecom Bargains
One stock looks like the best deal in big-cap stocks.
This column was originally published on RealMoney on Feb. 8 at 2 p.m. EST. It's being republished as a bonus for TheStreet.com readers. For more information about subscribing to RealMoney, please click here.
As regular
RealMoney
readers know, I've been doing a sector-by-sector search for undiscovered value, and today that leads me to the formerly beleaguered telecommunications group.
In
yesterday's column, I promised to name the No. 1 bargain among all big-cap stocks. (Plus, check out my two previous columns on
chemical stocks and the
computer and office-supply sectors.)
The telecommunications industry boasts a number of interesting companies -- and a number of potentially attractive stocks. Leading companies in this sector include
AT&T
,
Alltel
(AT) - Get Atlantic Power Corporation Report
and
Verizon
(VZ) - Get Verizon Communications Inc. Report
. Let's take a closer look at three that are particularly interesting right now.
Qwest Communications: Patience Pays
Qwest Communications
(Q)
is an object lesson in the value of patience. As you can see in the price chart below, the stock made no progress for three years, then more than doubled in one year, from $4 per share in late 2005 to more than $8 in late 2006.
Qwest illustrates a lesson that committed value investors have to learn: An investment can be working below the surface, so to speak, even if it goes unconfirmed by the stock price. Starting in 2003, there was methodical and consistent improvement in Qwest's operating metrics, from margins to working capital to the nominal levels of debt to free cash flow.
The company's intrinsic business value increased in concert with the operating improvements in 2003, 2004 and 2005, but the market gave the stock no credit. Then, after these three consecutive years of increasing business value, the stock price finally caught up to what was happening beneath the surface. Over about 10 months, the stock jumped 100%.
Embarq: One to Watch
Embarq
(EQ) - Get Equillium, Inc. Report
, a leading wireline provider with an $8 billion market cap, is a recent spinoff from
Sprint Nextel
(S) - Get SENTINELONE, INC. Report
. This is a stock that conservative investors might consider keeping an eye on. It's not a growth story; growth in the telecommunication industry is in the wireless category. However, it is an interesting balance-sheet story, as the company is burdened by $6 billion in debt.
The business is reasonably stable, and the free-cash-flow stream is robust. If management fulfills its promise to use cash flow to materially reduce debt, this stock might be worth 1.5 times sales in four to five years. That equates to a $75 to $80 stock quote, up from a recent $55. Couple the potential stock appreciation with a 3.6% dividend yield, and the potential total return is reasonably attractive.
Sprint Nextel: The Best Big-Cap Bargain
At $17.80 per share and with a $51 billion market cap, Sprint Nextel is the most compelling bargain among big-cap stocks. After years of higher-than-normal capital expenditures, cash flow is poised to soar. Because depreciation exceeds capex, this is a cash-flow story -- specifically, a free-cash-flow story. By my calculations, net free-cash-flow margins can reach 20% in four to five years (perhaps a bit sooner) on an annual sales base of $55 billion to $60 billion.
In addition to this capex-vs.-depreciation disparity, a number of crosscurrents in this story make it interesting -- and complex. There are issues concerning customer churn, marketing efficacy and customer service. A wild card that is impossible to game at this early stage is Sprint Nextel's leadership role in the development and rollout of WiMax networks.
If the stock stays at current depressed levels, lately below $20, it's fair to say that management should consider implementing a major share-repurchase program. Currently, balance-sheet leverage is modest relative to the company's ability to generate free cash flow.
At a minimum, I calculate a fair value for this stock of 2 times sales, or $45 per share, in 2010, and an argument could be made for a valuation of 3 times sales, or $65 to $70 per share.
That's just the kind of undiscovered value I've been looking for.
At time of publication, Alsin and/or ACM was long Sprint Nextel, although holdings can change at any time.
Arne Alsin is the founder and principal of Alsin Capital Management, an Oregon-based investment advisor, and portfolio manager of The Turnaround Fund, a no-load mutual fund. Under no circumstances does the information in this column represent a recommendation to buy or sell stocks. Alsin appreciates your feedback;
to send him an email.