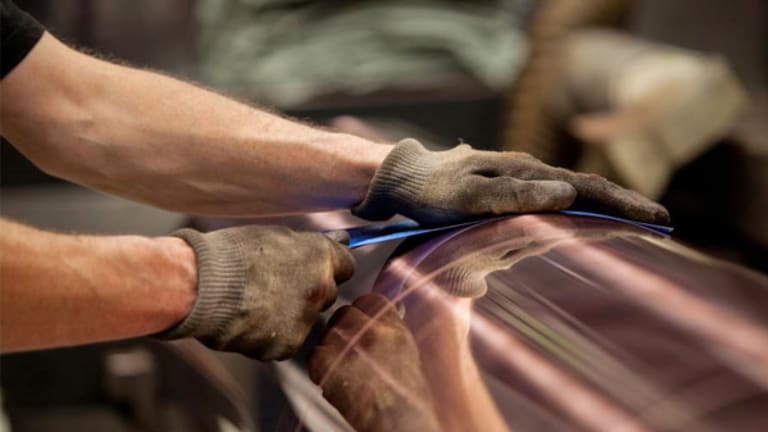 Copper Prices Hit a Two-Month Low, Says CNBC's Jackie DeAngelis
Copper prices hit a two-month low today ahead of Fed Chair Janet Yellen's speech in Jackson Hole on Friday.
NEW YORK (TheStreet) -- Copper prices are down over 1% on Thursday, hitting a two-month low, CNBC's Jackie DeAngelis reported on "Halftime Report."
Copper hasn't been performing well for the past few months because demand in China has fallen and as "the fundamentals are terrible," said NationsShares CIO Scott Nations. 
Copper, gold and oil prices seem to be expecting the Federal Reserve's Chair Janet Yellen to be hawkish in her comments on Friday, during the central bank's annual meeting in Jackson Hole, he noted. 
In addition, copper has had a "head start for the downside," according to Nations. "It's now below all the relevant moving averages. And with the relative strength index, which describes momentum, at 35, we know it's not yet oversold." 
While copper has been known as a good predictor for the overall market, that relationship is "breaking down," according to Path Trading Partners founder Bob Iaccino.
Copper has been on a downward trend since 2012, while the S&P 500 is up 61% for the same period, he said. 
Copper has more downside to go and should hit $2.03 within the next couple of weeks, Iaccino said.