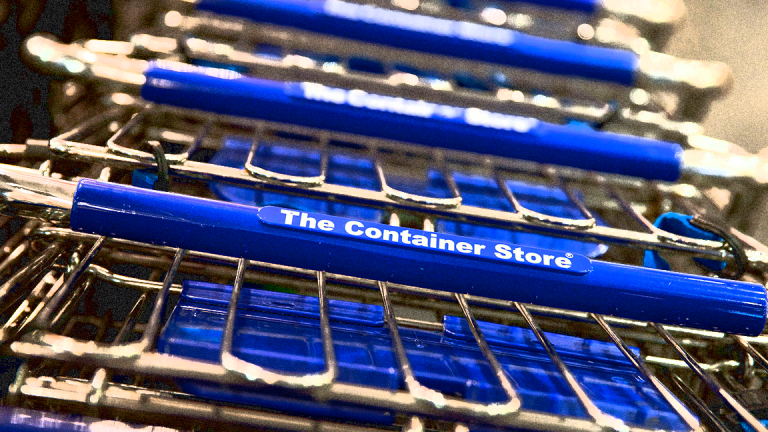 Container Store's Stock Price Plunges After Weak Holiday Sales
Investors punished The Container Store Group. Inc. Wednesday morning after the retailer delivered a double-digit negative earnings surprise, driving its stock down more than 26%.
Investors don't like unpleasant surprises and Container Store Group Inc. (TCS) served up a big one Wednesday morning, reporting a double-digit negative earnings surprise that sent its stock price into a tailspin.
The Container Store reported quarterly earnings of 7 cents a share, well below the consensus of 11 cents a share of analysts surveyed by Zacks, as the retailer deals with the fallout from a weak holiday sales season.
That represented a negative earnings surprise of 36.36%. Investors reacted by pushing the Coppell, Texas-based retailer's stock price down more than 26% at one point. Shares of The Container Store fell 23.3% to close at $5.97 in Wednesday's trading.
Earnings were also off significantly from the same period the year before, when they came in at 11 cents per share after a more successful 2017 holiday sales season.
At $221.64 million, revenue also fell short of Wall Street's expectations, falling 4% percent short of the estimates of analysts surveyed by Zacks.
While Container Store's revenues were not that far below the $222.9 million it reported for the same period in 2017, a 5% increase in overhead costs, including marketing, weighed on its profitability.
Melissa Reiff, Container Store's chief executive officer, said the retailer's custom closets business was a bright spot in a tough quarter, generating "180 basis points of positive comparable store sales."
But she acknowledged the disappointing holiday sales results.
"We had mixed performance in the third quarter ... our three holiday departments, which represent a disproportionate amount of our sales in this quarter, but only a small portion of our annual sales, underperformed resulting in our comparable store sales decline for the third quarter," Reiff said in a press release.