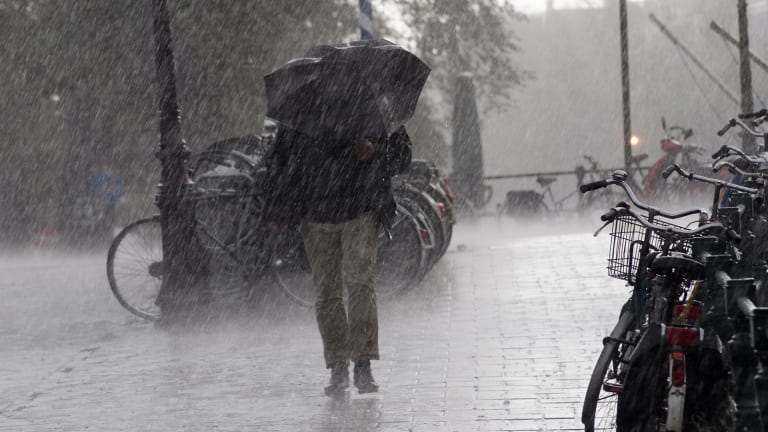 Consumer Sentiment Plunges as Trump's Threat on China Tariffs Rattles Nerves
The University of Michigan's consumer-sentiment index plunged during the first half of August, well below economists' expectations, as President Donald Trump escalated his trade war with China, roiling the stock market and triggering warnings from the bond market that a recession might be looming.
U.S. consumers are feeling the least upbeat about the economy since the start of the year, after President Donald Trump's recent escalation of his trade war with China triggered a drop in the S&P 500 from last month's record high. 
The University of Michigan's consumer-sentiment index tumbled to a reading of 92.1 during the first half of August, the lowest since January. The reading was well below economists' average forecast for a reading of 97.4.
"Consumers strongly reacted to the proposed September increase in tariffs on Chinese imports, spontaneously cited by 33% of all consumers in early August," according to a press release from the university. 
In addition, in a surprising twist the Federal Reserve's decision to cut interest rates last month for the first time in more than a decade, part of an effort to provide economic stimulus, instead "increased apprehensions about a possible recession," according to the release. 
"Consumers concluded, following the Fed's lead, that they may need to reduce spending in anticipation of a potential recession," the university said. "Falling interest rates have long been associated with the start of recessions."
The report could indicate trouble ahead for Trump's economy, since the dip in consumer sentiment could translate to a reduction in household spending, historically a key driver of activity.
U.S. gross domestic product growth is forecast to slow to 2.4% this year and 1.8% in 2020, from 2.9% in 2018, based on a survey of economists by the data provider FactSet.
Trump wrote on Twitter Thursday that the economy is "too strong," even as he renewed his call for the Federal Reserve to provide more stimulus through further interest-rate cuts.     
As recently as last month, consumer spending remained robust, according to a government report published Thursday. 
U.S. retail sales rose in July at the fastest clip in in five months, helped by the resounding success of Amazon.com's (AMZN) - Get Free Report Prime Day that started on July 15, billed by the e-commerce giant as a "two-day epic parade of deals."