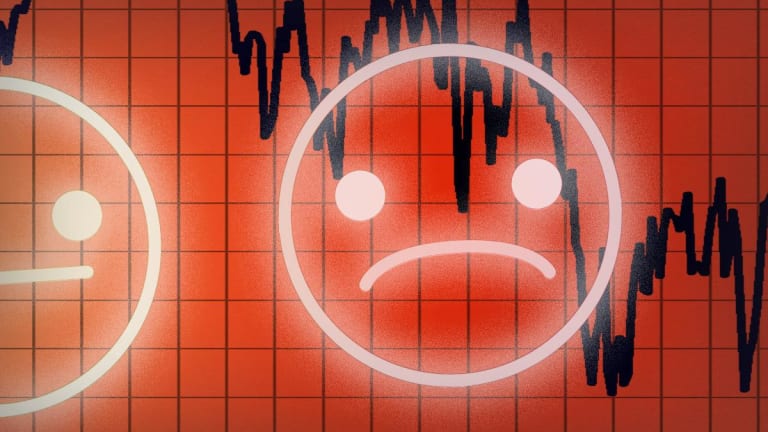 Consumer Sentiment Fell in July to Lowest of Trump Era, Survey Shows
Consumer sentiment plunged more than expected last month to its lowest level of President Donald Trump's presidency, a monthly survey by the University of Michigan shows.
Trade wars. Recession warnings. Stock-market turbulence. They might be taking a toll on Americans' confidence in the economy.  
U.S. consumers have turned the least optimistic they've been since before President Donald Trump's surprise 2016 election victory, a new survey showed Friday. 
The University of Michigan's index of consumer sentiment dropped in July to a reading of 89.8, the lowest since October 2016, and down from 98.2 in June. Economists on average had projected a July reading of 92.4.
President Donald Trump's intensifying trade war with China has caused U.S. stocks to retreat from last month's record levels, while global bond markets are signaling that the current 10-year long expansion, the longest in U.S. history, might be coming to an end.
The University of Michigan's latest reading comes as a separate report Friday from the U.S. government showed that personal income is rising slower than inflation.
Personal income rose by just 0.1% from June levels, below the 0.2% increase in prices for personal consumption expenditures, the Bureau of Economic Analysis said.
Even so, consumers continued to spend at a faster pace, with personal spending in July rising by 0.6% from June levels, the highest in three months, according to the bureau. 
Economists track consumer confidence and spending closely, since such expenditures in recent times have accounted for about 70% of U.S. gross domestic product. 
Save 76% with our Summer Break Sale. Subscribe to our premium site Real Money and become a smarter investor! Click here today to sign up!