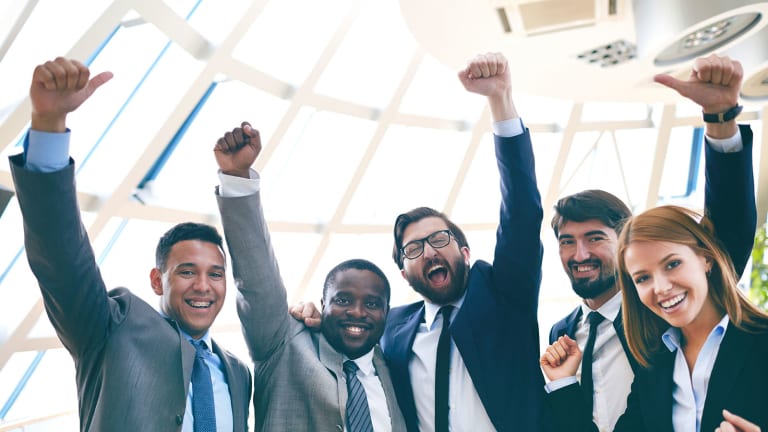 Consumer Confidence Jumps Faster Than Expected as U.S. Economy Improves
A monthly survey from the Conference Board shows that consumer confidence rebounded faster than expected in April amid signs that the economy is reheating.
U.S. consumer confidence rebounded faster than expected in April as the economy improved, a sign that momentum continues to build following the stock market's dive in late 2018.
The Conference Board's Consumer Confidence Index rose to 129.2 from 124.1 the prior month, according to a press release. Economists surveyed by the data provider FactSet had expected a reading of 126.1.
"Consumers expect the economy to continue growing at a solid pace into the summer months," Lynn Franco, senior director of economic indicators at the Conference Board, said in the press release. "These strong confidence levels should continue to support consumer spending in the near term."
A Commerce Department report last week showed that U.S. gross domestic product surged by 3.2% in the first quarter, faster than economists had predicted. Activity resumed among households and businesses following December's 9.2% plunge in the Standard & Poor's 500 Index and President Donald Trump's 35-day federal-government shutdown, the longest in history.
President Donald Trump's top economic officials said the administration's policies are responsible the surge in growth and confidence -- extending an expansion that is already the second-longest in U.S. history, at nearly 10 years. They acknowledged, however, that the impulse has been partly driven by the president's tax cuts enacted in late 2017, which have helped to push  federal-government budget deficits to nearly $1 trillion a year, ballooning the national debt to about $22 trillion.