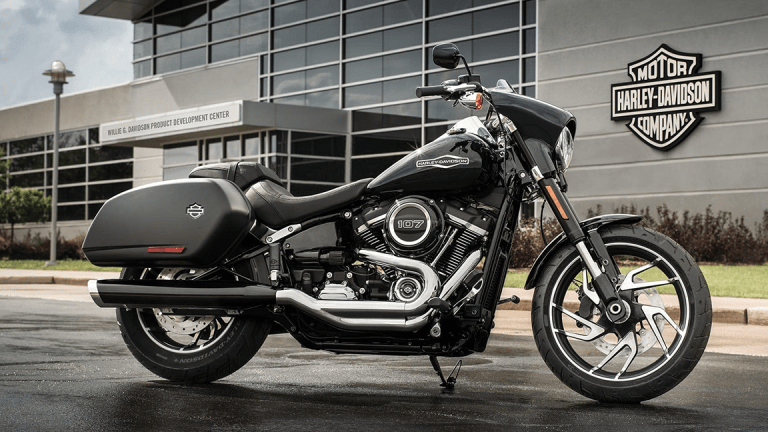 Community Bank M&A Proliferates; Harley Exposes Trump-Tariff Impact -- ICYMI
Here's what you need to know now for Tuesday, July 24.
A deluge of community bank deals came and went this morning with little fanfare from the mainstream press. Dallas-based Veritex (VBTX) - Get Veritex Holdings Inc. Report  announced that it will merge with Houston's Green Bancorp (GNBC) - Get Green Bancorp, Inc. Report  in a deal valued at $1 billion. Also on Tuesday, Columbus, Ga.-based Synovus Financial (SNV) - Get Synovus Financial Corp. Report said it will merge with FCB Financial (FCB)  , of Weston, Fla., in a deal valued at $2.9 billion. Both deals are all-stock transactions, exemplifying bank executives' confidence in their own currency and sellers' willingness to take stock and stay invested -- at least in part -- in the community banking sector. Both acquirers also stressed scale in their respective statements. The transactions come amid a flurry of bank deals as Congress recently passed the Crapo Bill. The bill, sponsored by Idaho Republican Senator Mike Crapo and formally called the Economic Growth, Regulatory Relief and Consumer Protection Act, modifies the Dodd-Frank Wall Street Reform and Consumer Protection Act and loosens capital constraints for large financial institutions. The question now: Who's next. TheStreet' sister publication The Deal previously identified Wisconsin-based Associated Banc-Corp. (ASB) - Get Associated Banc-Corp Report  , Miami Lakes, Fla.'s BankUnited (BKU) - Get BankUnited Inc. Report  , Louisiana-based IberiaBank (IBKC) - Get IBERIABANK Corporation Report  , New Jersey's Investors Bancorp (ISBC) - Get Investors Bancorp Inc. Report  , New York's Signature Bank (SBNY) - Get Signature Bank Report  , and Minnesota's TCF Financial TCF as potential movers on renewed takeover prospects for small to midsize banks. Synovus, one of the parties involved in a transaction this morning was also on that list as an acquirer or target.
What is the actual monetary impact of the Trump tariffs? We got an answer from Harley Davidson (HOG) - Get Harley-Davidson Inc. Reporton Tuesday. The CFO of the iconic motorcycle company, John Olin, said that the company expects to incur about $45 million to $55 million of increased costs because of the recently enacted tariffs. Olin's remarks stood in stark contrast to President Donald Trump's Tuesday morning tweet declaring tariffs are great. Though Harley plans to absorb a significant portion of these costs through disciplined business management, Harley still lowered its operating margin as a percent of revenue for the motorcycles segment to 9% to 10%, compared to its previous guidance of 9.5% to 10.5%. That reduction did little to move the stock however as shares of Harley rose almost 8% to $44.64 on stronger-than-expected second-quarter results.
Markets Today: Stocks traded mostly higher on Tuesday, July 24, with solid corporate earnings boosting shares on Wall Street. The Dow Jones Industrial Average gained 153 points, or 0.61%, to 25,197, and the S&P 500 was up 0.31%. The Nasdaq fell 0.12% after hitting a record high earlier in the session.
This is an excerpt from "In Case You Missed It," a daily newsletter brought to you by TheStreet. Sign up here.