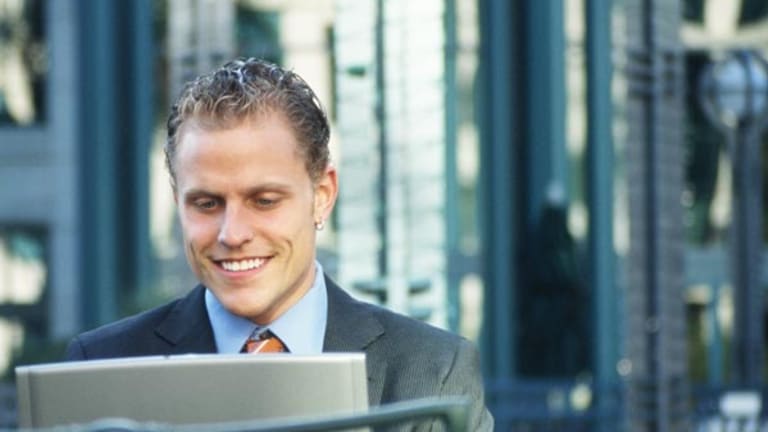 Commodity Boom Feeds Tech
Encore Wire cited copper's strength. Now let's find the next tech stock with a commodity hook.
This column was originally published on RealMoney on April 26 at 11:08 a.m. EDT. It's being republished as a bonus for TheStreet.com readers.
Last night,
Encore Wire
(WIRE)
, which makes cables and wires for the inside of buildings and homes, reported another blow-out quarter.
The biggest reason? Straight from the CEO's mouth in the press release:"Copper continues to climb to new highs, driven by strong global demand. Demand from our customers has also remained strong."
The deduction that WIRE was likely to report a blowout quarter partly as a function of the huge rally in copper isn't much of a stretch. And neither is the way that WIRE's stock is getting rewarded today. It's just like the commodity stocks, such as
Arch Coal
(ACI)
, that I've been citing as better trades than tech of late.
You'd think that with
Tellabs
(TLAB)
, which has long been one of my biggest positions, having reported another blow out quarter I might feel "Okay, so we've got exposure to strong places in telecom." But you know what? That's not good enough.
While I am looking for tech to start trading strongly again and am thinking that the commodity run is long in the tooth, I am also searching out what other tech companies are going to benefit from booming commodities.
P.S. from TheStreet.com Editor-in-Chief, Dave Morrow:
It's always been my opinion that it pays to have more -- not fewer -- expert market views and analyses when you're making investing or trading decisions. That's why I recommend you take advantage of our
to TheStreet.com's
RealMoney
premium Web site, where you'll get in-depth commentary
and
money-making strategies from over 50 Wall Street pros, including Jim Cramer. Take my advice --
At the time of publication, the firm in which Willard is a partner was net long TLAB, although positions can change at any time and without notice.
Cody Willard is the manager of a hedge fund, author of
The Telecom Connection
, a newsletter published by
TheStreet.com
and a contributor to the
Financial Times
and
VON Magazine
. He is also a regular guest on CNBC's
Kudlow & Company
and an adjunct professor at Seton Hall.
He earned a bachelor's degree in economics at the University of New Mexico. Willard appreciates your feedback --
to send him an email.