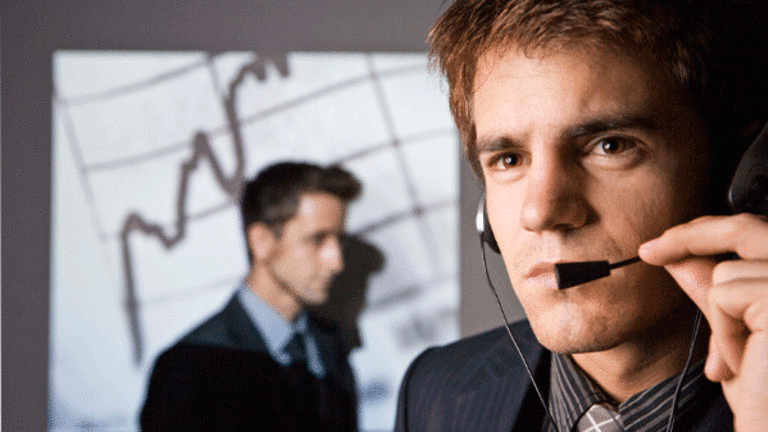 Why Lifting the Oil Export Ban Won't Kill Cheap Gas
Don't get caught up in the misconception that gas prices will rise if the U.S. lifts its oil export ban.
NEW YORK (TheStreet) -- The Commerce Department's approval in June for Pioneer Natural Resources (PXD) - Get Free Report and Enterprise Products Partners (EPD) - Get Free Report to export condensates lifted investors' hopes that this signaled a shift to end the U.S. oil export ban.
The decision received praise from advocates to end the ban, including Senate Energy Committee ranking member Sen. Lisa Murkowski (R., Alaska), who called it a "step in the right direction" for what she termed an "outdated policy."

WATCH: More market update videos on TheStreet TV | More videos from Joe Deaux
But oil analysts said it's unlikely that Congress or President Obama will lift the 40-year ban, instead arguing that companies will circumvent the divided legislative process and apply for exemptions.
"There's a legislative channel, which I am not really holding my high hopes for, you know, legislation is really hard to pass, and I don't see a lot of consensus there," Bank of America-Merrill Lynch global head of commodities Francisco Blanch, said in an interview. "I don't see the White House taking a big leadership position on the issue ether."
[Read: How Walmart Can Get the Well-Off Customers It Needs to Grow ]

Republicans and Democrats gearing up for November's midterm elections aren't embracing the platform.
Polling shows that a majority of Americans oppose oil exports if they lead to an increase in gasoline prices.
Oil refiners argue that exporting U.S. crude will push of gasoline prices, because it puts WTI crude oil -- produced in North America -- in direct market competition with Brent crude and other foreign heavy crudes.
Analysts say consumers won't get hit with rising gas prices by fully lifting the ban.
"Probably the consumer will not be affected much by it, but the refiners -- their margins will be dented by this, so they are rightly worried about it," Eugen Weinberg, head of commodities research at Commerzbank AG, said in an interview.
[Read: Twitter or Facebook: Who Won the World Cup's Social Media Battle?]

Weinberg said in his research note last week that the average U.S. gasoline price has been slightly above European prices for the past few years, which means that the domestic price of crude oil doesn't affect the price of U.S. refined products. It will be the refiners, who directly purchase heavy crude, that will see their margins shrink, and explains why they've been vocal opponents of lifting the ban.
Supporters of killing the ban in Washington include members of Congress who hail from oil producing districts and states. Lifting the oil ban, they argue, will give U.S. companies broader demand for their oil and oil products. This, their reasoning suggests, would summon more buyers. Buyers driving more demand would require more production, which would add more jobs in the states.
Yet, House Republican leadership -- known for saying it has better ideas than the White House to add jobs to the U.S. economy -- has remained quiet on the issue, said Eurasia Group energy analyst Greg Priddy. Should the GOP outwardly support lifting the ban, and gas prices rise for some unrelated reason, Democratic opponents could frame the message that the end of the ban boosted gas prices and hurt Americans.
And as much as Congress doesn't want to touch the issue, President Obama likely won't think twice about taking a stand.
"What they're probably going to do is undertake a series of actions that will let off steam as needed under existing regulatory authority over the next couple of years, running out the clock through the end of their administration," Eurasia Group's Priddy said in an interview.
While it doesn't look like the export ban will disappear anytime soon, investors looking to make a play on these developments may want to keep tabs on companies applying for export exemptions.
-- Written by Joe Deaux in New York.
>Contact by Email.