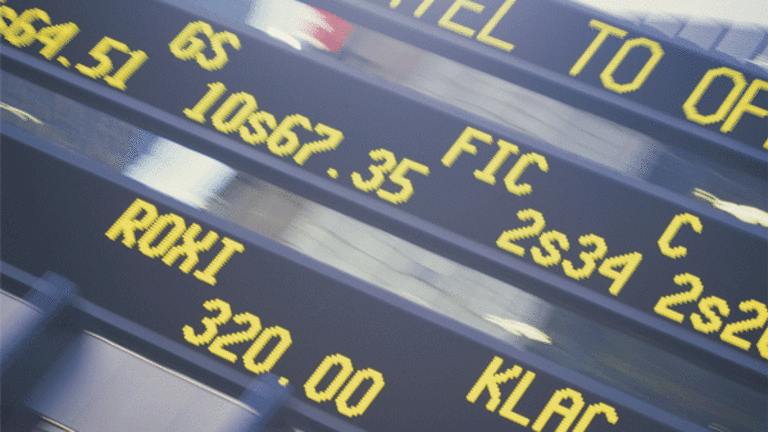 Where Commodities Are Headed Next
Commodities are having a good week. Here's a technical look at how they might trade next.
By Chris Vermeulen of TheGoldAndOilGuy.com
Another fantastic week for precious metals as the dollar continues its slide lower. Energy commodities like oil and natural gas are having some difficulty finding buyers.
When commodities start a trend they become very profitable for those riding them up or down. But when a short-term trend starts to go virtually straight up (parabolic) then we must be prepared for a sharp pullback. Once the price of gold starts to slide, I figure a lot of short-term traders will begin locking in profits, pressuring prices further.
SPDR Gold Shares
(GLD) - Get SPDR Gold Trust Report
Gold continues to claw its way higher as traders trip over each other trying to buy this shiny investment. The weekly chart clearly shows a parabolic spike. Vertical spikes like this do not last for long, but the largest percentage of the move will be made riding this trend up with a tight stop.
iShares Silver Trust
(SLV) - Get iShares Silver Trust Report
Silver is still trending up but lagging its big sister (yellow gold). The daily chart shows a nice mini bull flag, and we could get an upside pop soon.
United States Oil Fund
(USO) - Get United States Oil Fund LP Report
Crude oil just does not have people participating. The dollar is dropping, yet oil continues to be dormant. It has provided several intraday plays as it trades the top and bottom of the trend channel.
United States Natural Gas
(UNG) - Get United States Natural Gas Fund LP Report
Natural gas really came to life Wednesday. It looks like people started to cover their shorts, and it just kept running up for the entire session. I mentioned in a previous report that the $9 level could be a bottom, and Wednesday's reversal sure makes it look good to the eye. But if this is a short-covering rally prices are still headed lower yet.
ETF Trader Conclusion
Gold continues its incredible rally and we love every minute of it. I keep moving our stops to lock in maximum gains while providing enough wiggle room for more growth.
Silver and precious metals stocks are lagging, and that is a concern. The charts look solid, but I think investors are not currently willing to pay higher prices for riskier plays, which include silver and precious metal stocks.
Crude oil is just drifting lower in a controlled manner. The chart looks bullish, but buyers just are not in a panic to buy it right now.
Natural Gas has put in a nice bounce this week. I suspect a lot of this is short-covering, and it could rally to the $10.50 - $11.00 area if all goes well.
The broad market is starting to look and feel overbought. We could see the market continue higher Friday because of the light holiday trading volume, which virtually always moves the markets higher. This is because the large traders take time off so there are not a lot of large sellers in the market. But be ready for next week because these nice lofty prices could start tumbling down.
-- Written by Chris Vermeulen in Collingwood, Ontario, Canada
Chris Vermeulen is Founder of the popular trading sites www.thegoldandoilguy.com and www.ActiveTradingPartners.com . There he shares his highly successful, low-risk trading method. Since 2001 Chris has been a leader in teaching others to skillfully trade in gold, silver, oil, and stocks in both bull and bear markets. Subscribers to his service depend on Chris' uniquely consistent investment opportunities that carry exceptionally low risk and high return.