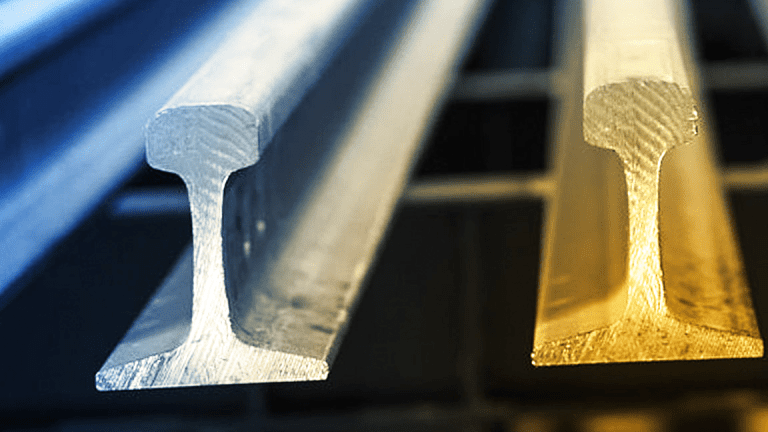 U.S. Steel Workers Set to Get Wage Hikes Amid Tariffs
Workers for U. S. Steel Corp. have negotiated their largest wage hike in since 2012 according to published reports.
Perhaps President Trump's steely resolve on metal tariffs has paid off -- at least for workers for U.S. Steel Corp. (X) - Get United States Steel Corporation Report , who negotiated their largest wage hike since 2012, according to a published report.
A report from Reuters on Tuesday, citing sources familiar with the negotiations, said the agreement calls for a four-year deal with the United Steelworkers union, providing for a total pay raise of about 14%.
U.S. Steel on Monday announced the tentative agreement, which covers approximately 14,000 USW-represented employees at all of the company's domestic flat-rolled and iron ore mining facilities as well as tubular operations in Fairfield, Ala., Lorain, Ohio, and Lone Star, Texas. The tentative agreements remain subject to ratification. The company did not provide any financial details of the agreement.
Published reports noted that wages covered by the previous contract from 2012 to 2015 were increased only about 1.5% over the three years.
President Trump has been pushing high tariffs -- around 25% depending on the exporter -- on steel imports, which he claims have hurt U.S. jobs. The action has brought up the cost of the alloy which factored into the negotiations, said Reuters. 
The news service quoted a union official as saying that healthcare coverage amid rising costs has been a benefit of working for U.S. Steel Corp. and had balanced the lower wage increases in the previous deal. 
News of the negotiation comes as wages went up 3.3% nationwide in the third quarter, according to the Labor Department.
Shares of U.S. Steel added more than 2% on Wednesday, closing at $28.19. The century-old company is scheduled to release its third quarter results on Nov. 2.