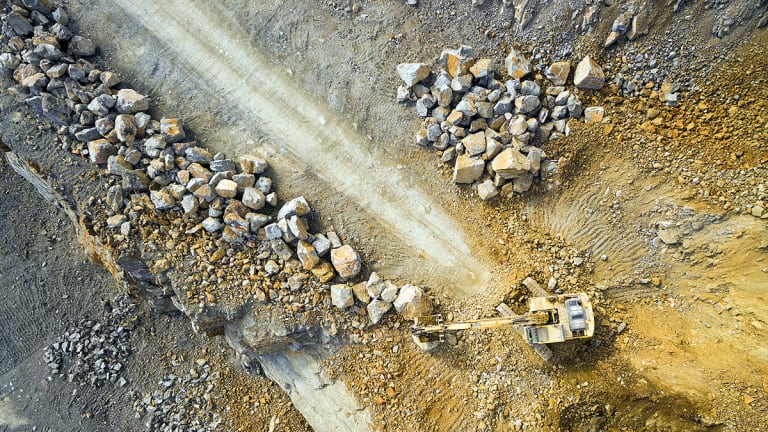 Uranium Markets Are Drawing New Interest
Global uranium output decreased in 2018, but growing demand from Asia is sending prices higher.
Global uranium output decreased in 2018, but growing demand from Asia is sending prices higher.
Changing fundamentals for uranium have led to a 30 percent rise in prices over the past five months, bringing new attention to this key power generation fuel.
Uranium production has outpaced demand for many years, suppressing prices. Front-month uranium futures settlement prices fell from a high of $73/pound in February 2011 to a low of $18/pound in December 2017.
This low-price environment led several major uranium mines around the world to suspend production. So far in 2018, a further three major uranium mines in Canada, the United States and Namibia also halted production, reducing global output by almost 16 percent.
Nuclear Option
But while supply has fallen, demand for uranium is growing, particularly from Asia. In November 2018, there were 54 nuclear reactors under construction across the globe, 25 percent of which are in China. China also plans for a further 43 reactors and is considering adding another 136 in the future.
The shift to a more bullish supply-demand balance has seen prices recover. Uranium futures settled at over $29/pound on November 27, which was also the most active trading day since December 2015. Front-month prices have increased 30 percent over the past five months, which has encouraged greater risk management by electricity producers.
Restoring Balance
The uranium market may be entering a period of structural deficit given the level of supply that has been taken off the market and the increase in demand.
U.S. energy producers have responded to the potential supply shortfall by increasing purchases and by building stocks. The number of open contracts, or open interest, in uranium futures has increased as a result, growing 87 percent since prices began to recover in mid-2018. Open interest also extends out for 18 months, providing useful price signals for nuclear plant developers around the world.
Increased volatility and the recent price recovery has led to a significant upturn in interest in risk management as well as bringing new participants into the uranium market. Fund managers and general investors have noted the recent price activity and are beginning to get involved in the uranium market for the first time.
This increased liquidity is benefiting those electricity producers that are looking to hedge their fuel price exposure. The changing nature of the physical uranium market is ensuring that market participants are increasingly focused on managing price risk.
Written by Owain Johnson. Read more from the author here.
Read more stories like this on OpenMarkets. And for trader tools and resources visit: https://activetrader.cmegroup.com
(This article is sponsored and produced by CME Group, which is solely responsible for its content.)
Read more stories like this on OpenMarkets. And for trader tools and resources visit: https://activetrader.cmegroup.com