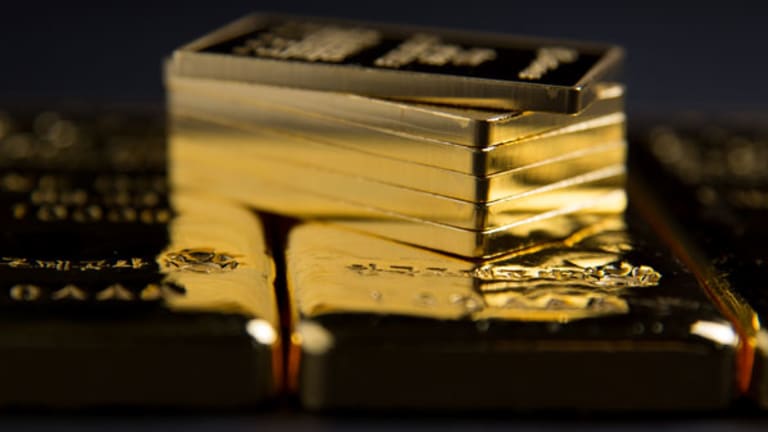 Strategist Says It Is a 'Dangerous' Time to Buy Gold
Adam Button of Forexlive says that it might be a good time for investors to look for other investments. The price of SPDR Gold Shares sank to a five-year low.
NEW YORK (Kitco News) -- As the biggest gold-backed exchange-traded fund hit multi-year lows Wednesday, one analyst said investors may need to reconsider investing in gold.
"[It is] a very dangerous time to buy gold at the moment," Adam Button, currency strategist at Forexlive.com told Kitco News in a phone interview. "I don't like the idea of buying gold unless the Fed backs down," he added.
Button said that although Yellen's comments on interest rates did not change much from last week, the marketplace deemed her remarks as hawkish, and they remained the key driver today. He added ahead of her remarks that gold was "vulnerable."
Independent trader and publisher of elliottwavetrader.net Avi Gilburt said that although he was expecting a downside for gold, there is potential for a whipsaw upside move from this region as long as the market remains above $109.
"[B]elow 109, my target [is] 105 next. But, the correction is not done. We will be seeing lower levels, even if we get a whipsaw move up," he said.
"As long as the U.S. Dollar Index holds at 95.50, we are setting up to attack the 100-101.50 region next," he added. "Ultimately, the dollar has higher to go. I am only questioning whether more consolidation will be seen before we reach the bigger 103 region target next." 
Button's comments on the dollar mirrored Gilburt's as he expects the greenback to move higher.
"I think the dollar is poised for an impressive run," Button said, adding that the U.S. dollar hit fresh highs against the Canadian, New Zealand and Australian dollar today, and it is only a matter of time before the yen and euro follow.
One market veteran agreed that the dollar will continue to rise, and looking at gold shares on a longer term basis, he added that gold investors are trading in a completely different market environment than they were back 2010.
"Five years ago, cash was king in most investors' minds," said George Gero, vice president and precious-metals strategist with RBC Capital Markets Global Futures.
"We also have totally different interest rate environment and outlook...Today we have no inflationary signs yet, and the dollar and U.S. stocks mostly are preferred by haven seekers," he added.
The U.S. dollar index hit a high of $97.30 at 10:15AM EDT Wednesday.
"Today, sectors compete for investment dollars, and dollars are needed by most eurozone investors and private banks," he said. "The dollar is now stronger and may continue the upward path for some time."
This article is commentary by an independent contributor. At the time of publication, the author held no positions in the stocks mentioned.