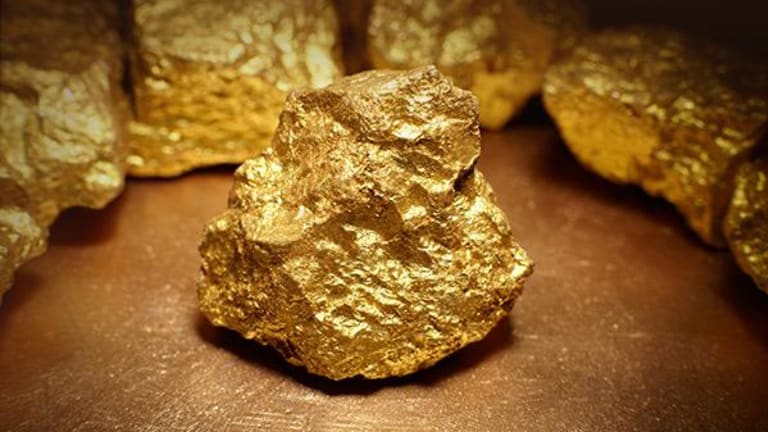 SSGA Launches Hedged Gold ETF to Combat Strong Dollar
Gold bugs no longer have to fear a strong dollar, thanks to a new U.S. dollar-hedged ETF.
Thanks to a brand new ETF, gold bugs no longer have to fear the specter of a strong dollar.
Today the World Gold Council and State Street Global Advisors rolled out the SPDR Long Dollar Gold Trust (GLDW), the first U.S.-listed gold-backed ETF designed to combat a strong U.S. dollar.
"Effectively, what you are doing with the GLDW is buying gold in a basket of foreign currencies," said George Milling-Stanley, head of the gold strategy team at State Street Global Advisors.
The GLDW tracks the Solactive GLD Long USD Gold Index, which combines both a long position in physical gold and long dollar exposure against a basket of non-U.S. currencies. Performance of the U.S. dollar against the currency basket is expected to increase or decrease the amount of gold held by GLDW. GLDW holds physical gold in the form of 400 ounce bars stored in a London vault.
The net and gross expense ratio for GLDW is 50 basis points.
Milling-Stanley says the GLDW can be used as a complement to the SPDR Gold Shares ETF (GLD) - Get SPDR Gold Shares Report , which was launched in 2004 and now holds approximately $30.6 billion in assets under management. In 2016, inflows into GLD totaled $7.5 billion, ending a three-year streak of outflows, as gold prices finished the year up 9%.
At the start of 2017, gold prices are already up over 3%. Despite these gains, concerns over dollar strength have some investors reducing their allocation to gold. Year to date, the GLD ETF has outflows of $864 million.
"Everybody is really expecting a stronger dollar during 2017 and possibly even further out than that, so it seemed a good idea to bring in a product that takes the dollar out of the equation," said Milling-Stanley.