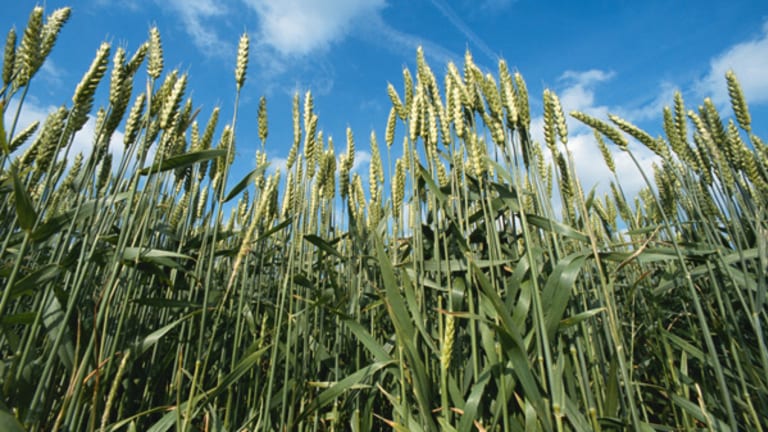 Savor Cheap Gas Prices While You Can
After a dip this summer, pump prices are set to balloon, according to energy experts.
NEW YORK (TheStreet) -- Memorial Day has come and gone, signaling the start of the summer -- and the summer driving season. After the wild gyrations of the crude oil market this spring, what should we expect for gas prices? The outlook actually looks pretty good for the next several months.
Summer brings thoughts of vacations with the family in the car, and that means that gas prices are a big part of those plans. There's been a big run-up in gas prices over the past year, from an average price of $2.76 last Memorial day to $3.81 yesterday.
Gas prices are dependent upon crude oil prices, the stuff that is refined to make gasoline, and crude was affected by a variety of forces in the past 12 months but particularly by the supply threats of Mideast revolutions in Egypt and Tunisia and ongoing strife in Bahrain, Yemen and Syria. Gas itself staged a price resurgence, and margins for refining gasoline have seen their best year since 2006, also driving up the price.
But after Brent crude traded in London surged to close to $125 a barrel last month, bringing national average gas prices close to $4 a gallon, prices have moderated somewhat.
Demand is down here in the United States as people are responding to the high prices in the only way they can: driving less. The uprisings in the Middle East, while not in any way finished, have seemed to quiet down a bit. And big crude oil traders have taken some profits out of the temporarily overheated crude price and may be looking, with the upcoming uncertainty of the end of the Federal Reserve's QE2 program, to take a break from flooding the crude market in the next two months with churning volatility.
It takes several weeks normally for prices in the futures markets to find their way out to the streets for consumers, but crude's recent $15 fall should translate into an almost 40-cent retreat in the price of gas at the pumps. Indeed, the national average price for gas is down another 8 cents in the past week alone. If crude oil can continue to trade here, with the West Texas Intermediate price that is traded at the NYMEX in New York hovering closer to $100 a barrel or lower, the national average for gasoline should steadily drop at least another 20 to 25 cents a gallon.
That would be a great relief for summer vacationers, but the question is, will it?
After coming out of a semi-balloon type of busting of oil prices in the past few weeks, it would be more likely that markets would take that break and continue to trade sideways, if not move lower, for the next several weeks and even months. Still, both
Goldman Sachs
(GS) - Get Goldman Sachs Group, Inc. (GS) Report
and
Morgan Stanley
(MS) - Get Morgan Stanley (MS) Report
, the two strongest and most influential oil traders in the world, have put positive, bullish research notes out on crude oil in the past two weeks.
They both call for higher prices in the next 12 months, with the proviso that, near term, there could still be more moderating that could take place. Their "doomsday" scenarios of $120, $130 and even $150 crude prices won't happen for sure until the last quarter of this year and going into 2012 and even 2013, they say.
So if they're right, this really is a summer to savor -- even with pump prices that will likely hover more than 70 cents higher than last year. Compared to what's to come in the summers ahead, according to the trading "experts," this summer's gas prices are going to look relatively cheap.
Readers Also Like:
Bull Market in Stocks Draws to a Close