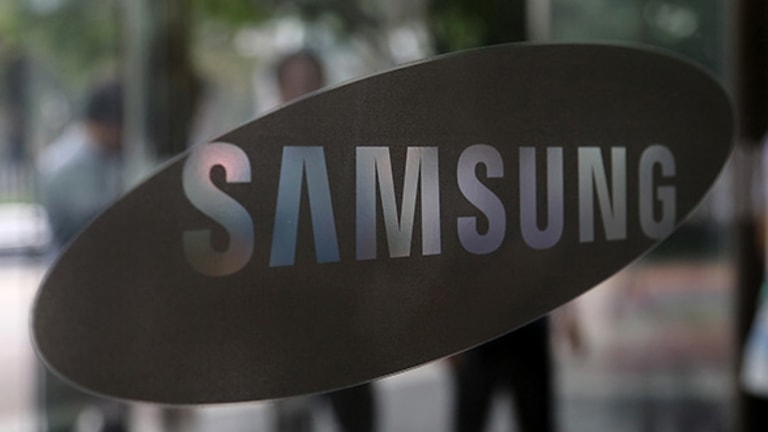 Samsung Acquires DC-Area Cybersecurity Company
The move will beef up its mobile security offerings as consumers and businesses continue to show concern over the interconnectivity of devices.
Samsung Electronics, the world's largest smartphone maker, announced Thursday that it had acquired 5-year-old enterprise software company,Tachyon Mobility, as Samsung and a host of other electronic companies build up their cyber security businesses with acquisitions.
Tachyon Mobility, which offers software to secure cloud-based networks and services for mobile devices, will complement Samsung's existing mobile security unit called Knox Customization. Terms of the deal weren't disclosed.
The target's technology can is designed to expedite project timelines, reduce cost and risk and ensure quality of security on cloud-based networks from a mobile perspective. The seller is Kaprica Security, a College Park, Md.-based software company, that will now switch its focus to RunSafe Security software to protect automotive systems.
The acquisition comes as cybersecurity is becoming a hot-button issue. Hackers have recently managed to infiltrate the likes of Twitter (TWTR) - Get Twitter, Inc. Report and PayPal (PYPL) - Get PayPal Holdings, Inc. Report and with the burgeoning Internet of Things, where a plethora of electronics are connected via the Internet, cybersecurity is now more important than it has ever been and a big area of investment for companies.
According to a spokesperson, Tachyon is compatible with Samsung smartphones and tablets running Android 4.4 or higher, including the Samsung Galaxy S8, which is set to come out sometime in the first quarter of 2017.
In selling itself to Samsung, 5-year-old Kaprica also gains growth opportunities to further develop and expand several other technologies in its portfolio. The transaction will also allow the company to focus on its security technology in the Internet of Things, automotive and transportation and other embedded systems.
"We see opportunities to take our existing devices and code with our existing developers to create tools that are much more robust to beat the world's most sophisticated attackers," said Doug Britton, CEO of Kaprica Security, the parent company of Tachyon.
The deal between Seoul-based Samsung and Tachyon first came up as a possibility about a year ago and became serious in February, Britton said. 
"The partnership with Samsung sped things up a lot because, for example, we were able to get advance notice of devices coming out so that by the time they hit the market, we were already able to support them, and they've been tested extensively," said Britton.
The new technology, now part of Samsung's intellectual property, will tighten up one of the biggest cybersecurity risks in mobile devices--misconfiguration. It will allow Samsung to put its mobile devices into an ideal configuration state effectively and reliably at low costs without increasing demand for more labor time and energy.
Kaprica tapped Boston-based WilmerHale (officially, Wilmer Cutler Pickering Hale and Dorr LLP) for legal counsel. There is no sell side investment bank involved.