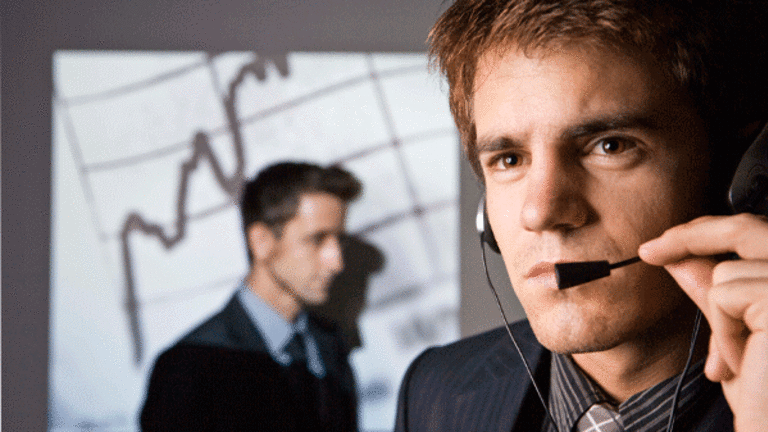 Refiners Attractive as Margins Decimated
Investors' insatiable appetite for crude has diminished the crack spread and made several refiners great long-term bets.
Investors' insatiable appetite for crude has diminished the crack spread and made several refiners great long-term bets.
The endless bid in oil has been ruthless to consumers who have to buy gas for their cars -- but it's been equally ruthless to the refiners who make gas for those cars. I'm beginning to believe that it's gone too far and the refining stocks are due for a big recovery here.
The endless bid is what I have been calling the desire of investors to have exposure to commodities, particularly oil. When investors want oil, they think of the crude barrel and not the products that are made from the refining of crude. The price of the crude barrel has been influenced unduly by investment in commodity indices and oil ETFs that track crude oil futures.
var config = new Array(); config<BRACKET>"videoId"</BRACKET> = 28086910001; config<BRACKET>"playerTag"</BRACKET> = "TSCM Embedded Video Player"; config<BRACKET>"autoStart"</BRACKET> = false; config<BRACKET>"preloadBackColor"</BRACKET> = "#FFFFFF"; config<BRACKET>"useOverlayMenu"</BRACKET> = "false"; config<BRACKET>"width"</BRACKET> = 265; config<BRACKET>"height"</BRACKET> = 255; config<BRACKET>"playerId"</BRACKET> = 1243645856; createExperience(config, 8);
The products that have
real value
-- the oil that is burned for fuel and the gasoline that is burned by our cars -- have been overlooked as investments. Hence, those products have been sold relatively cheaply for the last several years, at least compared to crude oil. This may be hard to believe for drivers who paid $5 a gallon for gas last summer and are looking at $3 a gallon for gas this summer.
The relationship between gasoline and the crude barrel it is refined from is called the "crack" spread. In summer months, when gasoline demand is at its highest, the average crack spread from 2004-2007 ranged anywhere from $25 to $45. Last year, with oil topping $147 a barrel, the summer crack rarely broke $15. This year, the August crack is trading just north of $8.
Refiners' margins have been pitiful and they have been suffering.
Valero
(VLO) - Get Report
, trading over $70 a share less than two years ago, languishes at $16.50.
Tesoro
(TSO)
, once a $60 stock, now trades for under $13.
No, the business for these and other refiners isn't getting better anytime soon. But as bond traders say, there are no bad bonds, only bad bond prices. At some price, everything has value -- and nothing seems to have much more intrinsic value than the refiners here.
Sure, the endless bid isn't about to disappear overnight and return margins to refiners, but everyone still needs gas to run their cars. The chance for new refining assets to be built with these kind of depressed margins in the U.S. is tiny. We're going to be left with a small number of domestic refiners to rely on for the foreseeable future.
That sets up a great long-term bet in the dedicated refiners and some other consolidated oil companies with a significant share of refining assets like
Sunoco
(SUN) - Get Report
and
Chevron
(CVX) - Get Report
. With Tesoro at $12, you're getting a nice 3% yield; with Valero at $16.50, you get more than 3.5% just to wait for it all to turn around -- and it will. Will they see those $60 and $70 prices again? I'm betting you'll see $45 and $55 before you see these two reach their lows again, that's for sure.
So, while the endless bid continues to pummel the margins of refiners right now, there will still be hungry cars out there needing the refined products that only this sector can deliver.
At the time of publication, Dicker had no positions in the stocks mentioned, but positions can change at any time.
Dan Dicker has been a floor trader at the New York Mercantile Exchange with more than 20 years' experience. He is a licensed commodities trade adviser. Dan's recognized energy market expertise includes active trading in crude oil, natural gas, unleaded gasoline and heating oil futures contracts; fundamental analysis including supply and demand statistics (DOE, EIA), CFTC trade reportage, volume and open interest; technical analysis including trend analysis, stochastics, Bollinger Bands, Elliot Wave theory, bar and tick charting and Japanese candlesticks; and trading expertise in outright, intermarket and intramarket spreads and cracks.
Dan also designed and supervised the introduction of the new Nymex PJM electricity futures contract, launched in April 2003, which cleared more than 600,000 contracts last year alone. Its launch has been the basis of Nymex's resurgence in the clearing of power market contracts over the last three years.
Dan Dicker has appeared as an energy analyst since 2002 with all the major financial news networks. He has lent his expertise in hundreds of live radio and television broadcasts as an analyst of the oil markets on CNBC, Bloomberg US and UK and CNNfn. Dan is the author of many energy articles published in Nymex and other trade journals.
Dan obtained a bachelor of arts degree from the State University of New York at Stony Brook in 1982.