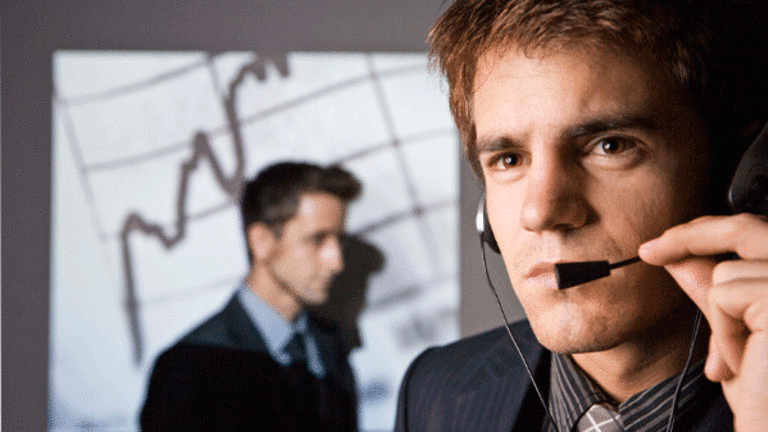 The following commentary comes from an independent investor or market observer as part of TheStreet's guest contributor program, which is separate from the company's news coverage.
NEW YORK (
) -- Gold prices just can't quit. The precious metal rolled back a bit in May but has come roaring back, with gold prices up about 8% in three weeks to top $1,600 an ounce. And in the long term, gold has seen even more dramatic gains -- up about 50% in the last year-and-a-half when compared with a price of about $1,080 in late January 2010.
Also see: 9 Great Investment Ideas for a Crazy Market
But while the 2010-2011 gold rush is making a lot of headlines, it's important not to overlook other surging hard assets. Platinum futures also have seen high volatility and considerable profits for savvy investors.
You might not know it, but platinum comes in bars and coins just like gold and silver -- and since it's one of the most valuable metals per ounce, hard asset investors won't have to worry about spatial limitations if they want to store physical platinum in a home safe.
Also see: 7 Big Banks Going Bust
For those with a less catastrophic outlook who are looking for a good long-term investment, platinum has the added appeal of industrial applications (including catalytic converters for automobiles), as well as luxury items such as jewelry. If and when consumers start spending again, platinum will see a spike in demand.
Platinum quadrupled from 2001 to early 2008, from around $50 per ounce to a brief high of almost $2,300. But as the market melted down in the wake of Lehman Brothers' failure, so did platinum, which fell about 65% in nine months. However, the metal has bounced back dramatically since hitting a low at under $800 in December 2008. Platinum currently is priced north of $1,700 per ounce and climbing -- doubling the investment of savvy traders who bought in two-and-a-half years ago. It's worth noting, however, that in the short-term, platinum prices are almost flat since Jan. 1 and off peak prices of more than $1,850 in February.
So, how do you invest in platinum? Well, as mentioned, platinum coins and bars can be a good alternative to gold as a tangible investment -- when bought through reliable dealers, of course. As with gold and silver, there also are ETF trusts like the
ETFS Physical Platinum Shares
(PPLT) - Get Aberdeen Standard Physical Platinum Shares ETF Report
that move in lockstep with the metal. There are few pure platinum miners, and of those out there, they tend to be illiquid and OTC, such as the South African
Anglo Platinum Limited
(AGPPY).
For other hard asset alternatives to gold, including
silver, copper and palladium, read our article on InvestorPlace.com.
Jeff Reeves is editor of InvestorPlace.com. As of this writing, he did not own a position in any of the stocks named here. Follow him on Twitter via @JeffReevesIP and become a fan of InvestorPlace on Facebook.
This commentary comes from an independent investor or market observer as part of TheStreet guest contributor program. The views expressed are those of the author and do not necessarily represent the views of TheStreet or its management.