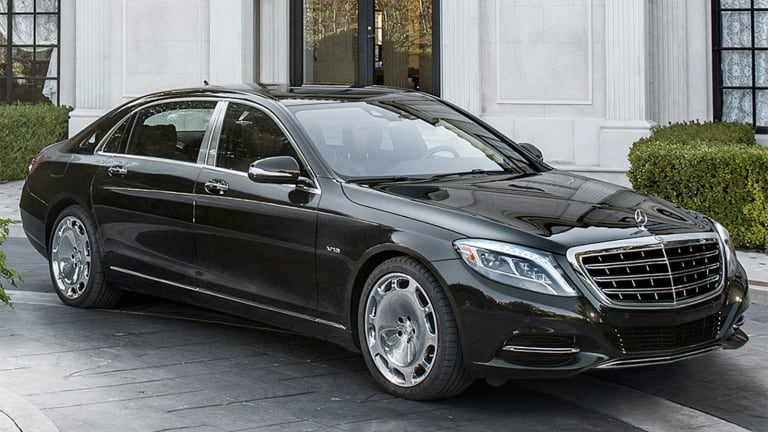 Palladium Tops $1,000 as Hybrid Vehicle Growth Boost Precious Metal's Demand
Global push to hybrid vehicles is boosting palladium demand as precious metal tops all commodities with year-to-date gains
Palladium topped $1,000 for the first time in more than 15 years Monday as prices for the precious metal used in gasoline and hybrid fuel car engines continues to outperform commodity markets around the world.
Palladium hit $1,007.18 an ounce in early London trading, the first time it breached the $1,000 mark since 2001, extending its year-to-date gain past 48%. It crossed over the price of platinum for the first time in 16 years last month and has outpaced gains for its its sister metal by more than ten times so far this year.
Bloomberg's benchmark Commodity Index has fallen around 1.72% so far this year while the S&P GSCI Precious Metals Index has risen around 11.1%.
Shares in Impala Platinum Holdings (IMPUY) , the world's biggest producer, were marked 2.2% higher in Johannesburg Monday while London-listed Lonmin plc (LNMIY) was trading 0.3% higher in the opening hour of dealing.
Palladium, which is primarily used in the building of catalytic converters that reduce the toxicity of gases and pollutants from internal combustion vehicle engines that use gasoline or hybrid fuels. Platinum, however, is largely used in converters that work with diesel engines, which are being phased out in most major international markets over the next decade.
In fact, China will begin to phase-out the sale of fossil fuel-powered cars in 2019 with the introduction of production quotas for "new energy vehicles" in the world's biggest car market.
Producers and importers will need to get a clean energy score, the Ministry of Industry and Information Technology said, and prove that at least 10% of the cars they sell are "new energy vehicles", or NEVs, in order to avoid buying credits from the government or paying steep fines. Companies can also compile credits that can be sold to competitors if they sales and production rates top the minimum threshold.
The move comes on the same day that Toyota Motor Co. (T) - Get Report , the world's biggest carmaker, announced details of its new electric car venture with Mazda Motor Corp. (MZDAY) that Toyota president Akio Toyoda hopes to use as a springboard for sales into China.
Toyota has sold more than 800,000 cars in the world's second-largest economy so far this year, and hopes to lift that total past 1.2 million by the end of that year, a figure that would likely equate to around 10% of its worldwide total.
More of What's Trending on TheStreet: