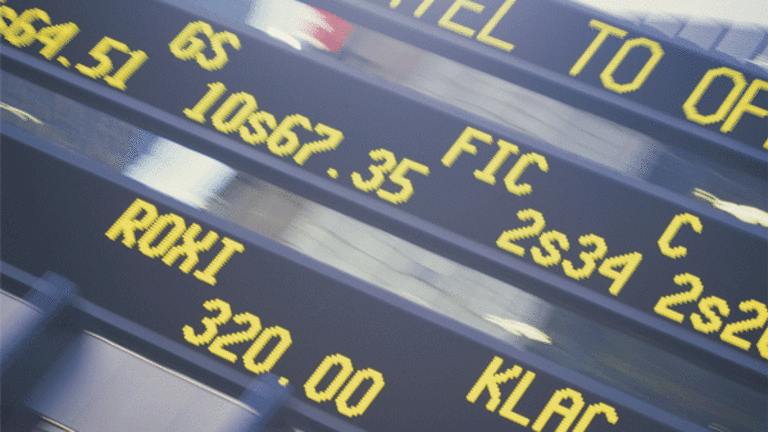 OPEC to Cut Oil Production; Crude Falls
OPEC plans to cut oil production by 1.5 million barrels a day in an effort to stem a steep price decline.
Updated from 5:50 a.m. EDT
The Organization of Petroleum Exporting Countries, in an emergency meeting in Vienna Friday, announced production cuts of 1.5 million barrels a day in an effort to stem a steep price decline.
Crude oil prices have fallen almost 60% from a record high of $147.27 a barrel hit in July. For now at least, the reduction wasn't lifting prices. Crude oil on the New York Mercantile Exchange was down $2.93 to $64.91 a barrel and earlier reached a new 16-month low. Brent was falling $3.09 to $62.83.
Heating oil was lower by 7 cents at $1.96 a gallon, and reformulated gasoline was dropping 8 cents to $1.50 a gallon. Natural gas was declining by 13 cents to $6.29 per million British thermal units.
The 13 ministers of the OPEC nations cut oil production for the first time in almost two years because of weakening worldwide demand amid a slowing global economy. The production cuts are effective from Nov. 1.
Another decrease in December is "possible,"' depending on how the oil market reacts, the Qatari oil minister told
Bloomberg
after the OPEC decision.
Turning to stocks,
Exxon Mobil
(XOM)
was down 3.6%.
ConocoPhillips
(COP)
was losing nearly 8%, and
Chevron
(CVX)
was off more than 5%. The
U.S. Oil
(USO)
ETF, which tracks crude prices, was falling 6%.