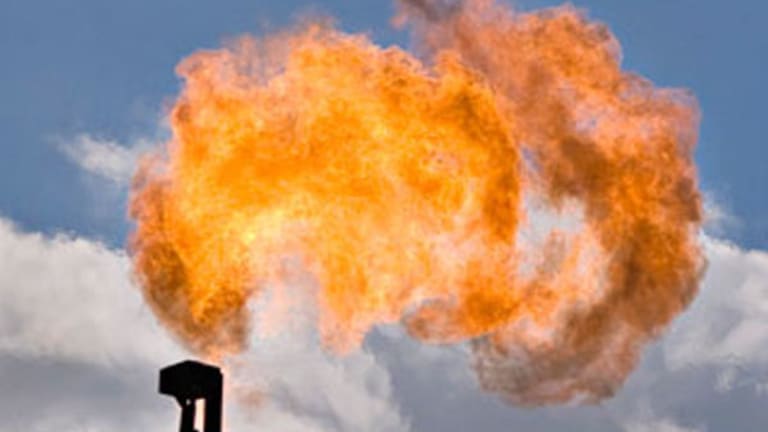 OPEC's Oil Production Cut Has Failed: It May Be Time To Try Again
This week's oil recovery could be the first sign that shale is losing its ability to dictate oil prices.
OPEC's six-month experiment to boost the oil price by cutting production may have been a bust, yet this week's oil price rally suggests the time might be right for the oil producers' club to double down.
Oil futures have risen 5% over the past five days, putting them on track to break a five-week losing streak that began in mid-May. Brent Crude futures for delivery in August traded Friday, June 30, at $47.80, up 0.8% on the day and 5% from their Friday, June 23, closing price. West Texas Intermediate futures for August delivery traded at $45.25, up 0.71% on Friday and 5.2% over the week.
OPEC has been a spectator to both the recent decline and this week's recovery. When oil prices fell it was because U.S. producers were increasing output and filling U.S. reserves. This week's rally came on tentative signs that the increasing flow from U.S. shale fields is reversing. The U.S. Energy Information Administration (EIA) reported that State-side oil production had fallen by 100,000 barrels per day last week, the biggest dip since July 2016.
That decline should give OPEC hope that a new and deeper production cut might succeed where the first deal, which expires in March next year has so far failed.
As Goldman Sachs noted on Thursday, June 29, "From the current high activity level...we believe that shale activity would struggle to increase further due to bottlenecks on well completion and as E&P budgets are already based on a US$50-55/bl oil price. A further cut from OPEC at this point could stick in a way that the first cut did not."
The prospect that shale will struggle to quickly ramp up from its current level if prices rise, is supported by three key factors.
The first is cost environment. The per-barrel cost of production at U.S. shale fields fell from 2014 to 2016 but has since flattened. That has left producers stuck at a break-even oil price of about $50 a barrel, in excess of the current market price.
Second is supportive movements in the debt market. Almost 25% of U.S. shale production depends on high-yield funding, according to Goldman Sachs' credit analyst Jason Gilbert. Yet the availability, and thus the cost, of that debt is tightening. Yield-to-worst, which compares the yield on a bond to its worst payout-option, has increased from 6.6% to 8% since the start of this year. The higher that figure the more expensive debt is for the borrower.
Finally, there is the effect of decreased hedging, which has predictably dropped off a cliff since oil prices fell to $45 a barrel in recent weeks. That has left the bulk of 2018 output uncovered, compared to about 35% of 2017 production, meaning shale producers are more exposed to price movements and less likely to be rushing to drill new wells.
None of that means that oil is destined to move substantially higher in the near-term. The trends still have to be confirmed and work their way through the system to express themselves in declining reserves. Societe Generale on Thursday cut its third quarter price forecast from $55 to $47.50 a barrel. Goldman Sachs is tipping $45 a barrel.
But if shale stays on its current course then OPEC will regain some leverage over price, and may be tempted to use it.