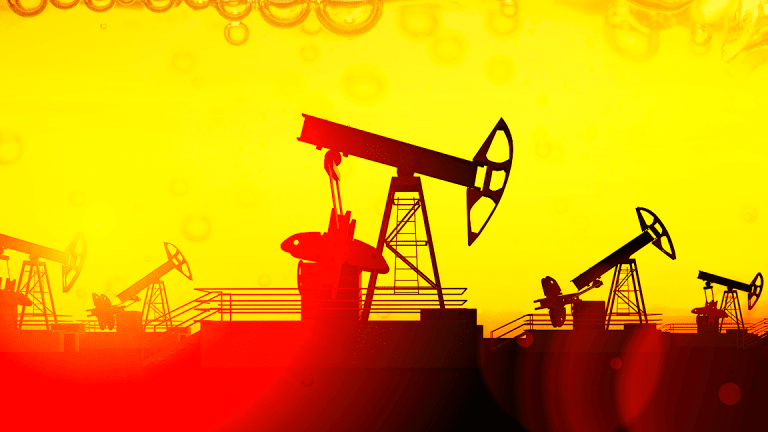 Oil Up Jacks Up Nearly 3%
Rise follows report in Washington Post predicting U.S. will force all nations to stop buy Iranian oil for face sanctions.
Crude oil shot up by nearly 3% to $65.87 on Sunday night.
The bounce came after a column in the Washington Post forecast that the U.S. State Department is preparing to announce that the U.S. will impose sanctions on any countries who refuse stop importing Iranian oil.
"On Monday morning, Secretary of State Mike Pompeo will announce to the media that, as of May 2, the State Department will no longer grant sanctions waivers to any country that is currently importing Iranian crude or condensate," columnist Josh Rogin wrote. Rogin said in the column he was told the news by two State Department officials.
The declaration, if true, will follow 6-month waivers for nations to find other sources of oil, said Rogin.
That tightening of options appeared to jack up prices as the market opened up Sunday night ET.
Oil opened up at around $64.24 around 6 p.m. and rose steadily, hitting around $65.87 by 11 p.m. ET. Brent Crude futures were also up nearly 3% to $74.13.
Iran is one of the world's largest global producers of oil, pumping out around 4,524 thousand barrels per day in 2018, according to the U.S. Energy Information Administration. But its output is far lower than that of the U.S., Saudi Arabia and Russia. The U.S., for example, produced around 10,950 barrels a day during the same year, followed closely by Russia and Saudi Arabia.