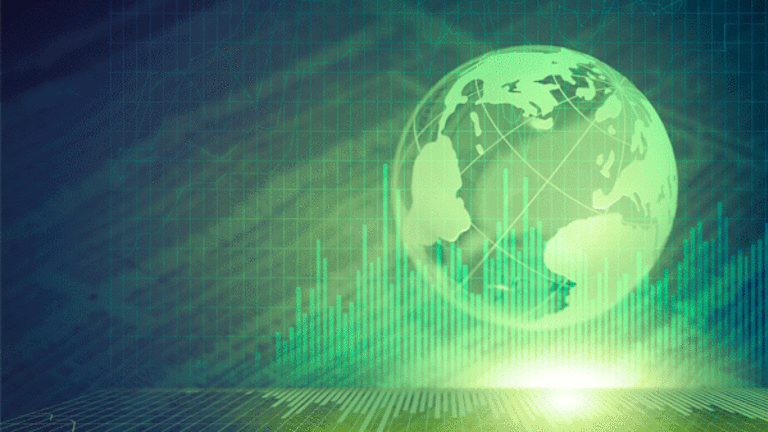 Oil Slides on Weather Worry
Saudi Arabia pledges more production cuts but traders focus on rising inventories and the lack of chill.
Updated from 11:05 a.m. EST
Oil prices slipped Tuesday as traders focused on warm-weather forecasts through next week and resulting lower energy demand.
Mild temperatures are expected to drag down heating demand among companies and homeowners in the next two weeks. A drop in demand would boost supplies of distillates and crude, which is refined into fuels like heating oil.
Light, sweet crude shed 30 cents to $58.28 a barrel on Nymex. It was the second day in a row that traders focused on warm-weather forecasts. On Monday, crude slipped $1.01 to $58.58 a barrel.
Oil prices staged a short-lived rally this morning, rising as high as $59.15 on another OPEC production cut next month, led by the cartel's biggest producer. Saudi Arabia will cut production again in December in an apparent show of support for additional OPEC production cuts. The cartel agreed last month to trim production by 1.2 million barrels to shore up sagging oil prices starting in November.
But prices fell back as low as $58.15 a barrel when traders retrained their sights on mild-weather forecasts. The National Weather Service expects heating oil demand to be 16% less than usual this week.
In addition, Cambridge Energy Research Associates released a report Tuesday suggesting there is three times more oil than proponents of the "peak oil" theory believe. The Boston think tank estimates there is 3.74 trillion barrels of oil worldwide and that production will not peak until after 2030. Peak oil proponents, however, believe that global output is already falling.
The rest of the energy sector, however, ignored crude's decline and rebounded. Heating oil and wholesale unleaded gasoline each added 1 cent to $1.54 a gallon and $1.66 a gallon. Natural gas climbed 8 cents to close at a three-month high of $7.97 per million British thermal units.
Traders are girding for the Energy Department's supply update, which will be released on Wednesday at 10:30 a.m. EST. Crude inventories are projected to have risen for the third week in a row last week as refiners continued seasonal maintenance. Analysts in a
Dow Jones
survey expect crude supplies to have risen by 900,000 barrels.
But supplies of distillates, which include fuels such as heating oil, diesel and gasoline, were expected to have fallen. Distillates likely dropped by 131,000 barrels, and gasoline by 300,000 barrels.
Refiners are finishing up their maintenance, and capacity is expected to have risen by 0.8% to 88.9%, according to the survey. In the spring and fall, refineries typically shutter some units for repairs before the peak heating and cooling seasons.
Inventories of crude and distillates are 4% to 11% above the same period last year and will likely remain high until temperatures start dropping. Demand for heating oil should remain low this week because of warmer-than-average weather in much of the country.
High energy supplies and a lack of agreement among OPEC members have kept oil prices trading between $58 and $61 over the past six weeks. While OPEC agreed to trim daily output by 1.2 million barrels, some of its members have not gone along with the decreases. The U.S. Energy Department estimated in a report last week that OPEC production is probably down less than 800,000 barrels per day.
The group meets next in December and may trim output further if prices are not high enough for their liking. If they do so, the move will likely drive up oil prices in the midst of high heating oil demand.
"We will pump at our new quota for both November and December," Ibrahim al-Muhanna, a Saudi oil adviser, told
Dow Jones
.
The kingdom has a monthly quota of 8.72 million barrels in November and December, the lowest amount the country has produced in three years.
Meanwhile, energy shares were rising, with the Philadelphia Stock Exchange Oil Service Index recently up 0.8%, led by
BJ Services
( BJS),
Global Industries
(GLBL)
and
Schlumberger
(SLB) - Get Schlumberger NV Report
The Amex Oil Index was recently up a fraction,
Anadarko Petroleum
(APC) - Get Anadarko Petroleum Corporation Report
,
Repsol
( REP) and
Hess
(HES) - Get Hess Corporation Report
as leading advancers.