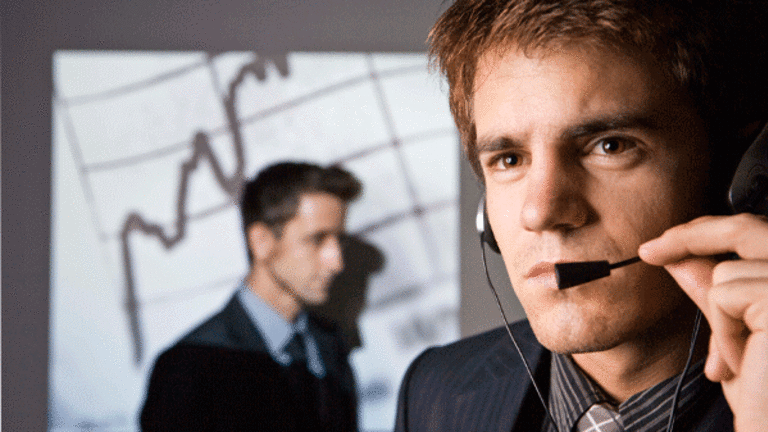 Oil Rebounds on Production Cuts
Reports that Nigeria is cutting production are confirmed, helping lift crude prices.
Updated from 10:41 a.m. EDT
Crude futures gained ground Friday after Nigeria and Venezuela said they would cut production to shore up world energy prices.
Light, sweet crude inched up 15 cents to $62.91 a barrel on the New York Mercantile Exchange. The contract was whipsawed by conflicting reports that members of the Organization of the Petroleum Exporting Countries, which produces 40% of the world's crude, were trimming output.
Starting Oct. 1, Nigeria will pare output by 5%, or 120,000 barrels a day, and Venezuela will trim daily production by 50,000 barrels, an OPEC spokesman said Friday. Earlier, OPEC President and Nigerian oil minister Edmund Daukoru denied that Nigeria was cutting production.
There were also reports today that Saudi Arabia and Kuwait were also slashing output, but officials from those gulf countries denied the move, wire services reported.
"Nigeria has said clearly it is cutting by 5%, but it appears this is a unilateral act. There is definitely no agreement, whether formal or informal, within OPEC to cut current production," an OPEC spokesman told
Reuters
Friday.
Analysts were stumped why Nigeria, the eighth-largest crude producer in the world, would reduce exports when production is already off by as much as 800,000 barrels per day. Attacks on Nigeria's platforms and pipelines by rebels intent on pressuring the central government into giving them a share of the country's oil revenue have slashed production by a quarter.
Venezuela's reduction was equally puzzling because the world's fifth-largest oil producer already produces less than its OPEC quota of 3.2 million barrels. The group sets production limits on each of its 11-member countries to maintain some control over petroleum prices.
"It's not a consequential number," U.S. Energy Secretary Samuel Bodman told
Bloomberg
Friday. "We use in the world some 80 million barrels a day of oil. The kind of numbers you're talking about are small."
Over the past week, crude prices have risen as high as $64 and fallen below $59 in intraday trading on rumors and then later denials that OPEC had hammered out a deal to shave production before its next meeting in December. The cartel is currently producing at the record rate of 28 million barrels of crude per day in a bid to help keep energy prices from shooting up even higher.
Speculation started mounting about OPEC's intentions last week when oil prices strayed below $60. OPEC members have said they would defend or cut output to support $60-a-barrel oil.
Heating oil lost 2 cents to $1.68 a gallon, and wholesale unleaded gasoline added 4 cents to $1.54 a gallon. The two contracts expired today, so trading was volatile.
Natural gas picked up 22 cents to $5.62 per million British thermal units on cooler temperatures in the Northeast and a pickup in heating demand. Over the past two weeks, the fuel has slid to a two-and-a-half-year low on above-average inventories. A warm winter last year lowered heating demand and boosted supplies at natural-gas-fired utilities. Little hurricane activity has also kept stockpiles high.
Although Hurricane Katrina uprooted pipelines, destroyed drilling rigs and damaged processing plants on the Gulf Coast last year, production is expected to be higher this winter. More than 800 billion cubic feet of natural gas was lost, according to the Natural Gas Supply Association. The uptick in production comes at a good time because demand is slated to be nearly 5% higher than last winter.
The Amex Oil and Philadelphia Oil Service Indices were eking out increases of as much as 1.1%.
Anadarko Petroleum
(APC) - Get Anadarko Petroleum Corporation Report
,
Marathon Oil
(MRO) - Get Marathon Oil Corporation Report
and
ConocoPhillips
(CVX) - Get Chevron Corporation Report
were the leading advancers among refiners and drillers.
Exxon Mobil
(XOM) - Get Exxon Mobil Corporation Report
and
BP
were dipping up to 0.5% despite increased production at their Prudhoe Bay oil field in Alaska, the country's largest source of crude.