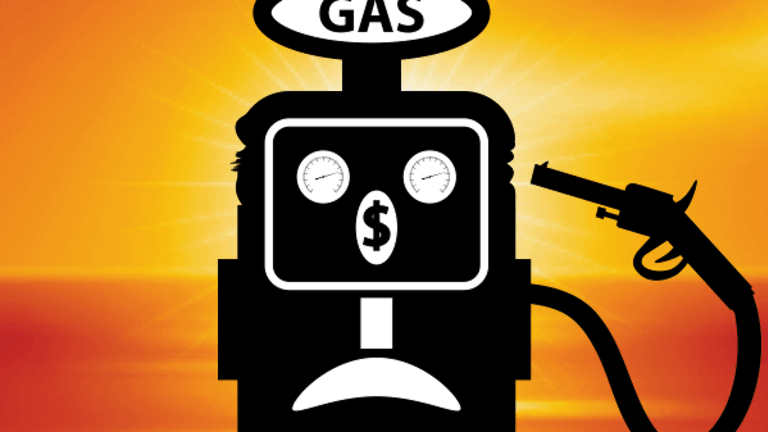 Oil Prices Volatile on Larger-Than-Expected Build in Crude Inventories
The U.S. Energy Information Administration reports that crude inventories climbed by 9.5 million barrels for the week ending Feb. 10.
Oil prices were fluctuating Wednesday following another bearish crude inventory report.
U.S. benchmark West Texas Intermediate crude for March 2017 delivery was dropping by 0.4%, trading at around $52.99, while Brent crude futures declined approximately 0.6% to $55.66 around 10:40 a.m. EST. But, about 15 minutes later, prices jumped into the green with WTI and Brent crude both up about to $53.42 and $56.17, respectively. 
Crude inventories increased by 9.5 million barrels for the week ending Feb. 10, according to the U.S. Energy Information Administration. The larger-than-expected build in crude inventories pushed crude inventories above the upper limit of the average range for this time of year, totaling 518.1 million barrels. 
The climb in crude stockpiles far surpassed analysts' forecasts calling for an increase of 3.5 million barrels; it also marked the sixth consecutive week that inventories came in above estimates. Although, it did fall short of the 9.9-million-barrel increase reported by the American Petroleum Institute (API) late Tuesday.
Following the API report, "Crude reacted at first by moving lower," TheStreet contributor Stephen Guilfoyle notes, "but appeared to hold its ground at the nearest support level around $52.75 a barrel."
Crude oil imports decreased to 8.5 million barrels per day last week, down by 881,000 barrels a day from the previous week. Over the past four weeks, imports averaged 8.5 million barrels per day, which represents about a 10% increase from the same period last year.
Meanwhile, crude refinery inputs declined by 435,000 barrels per day to average about 15.5 million barrels per day during the previous week. Refineries operated at 85.4% of the operable capacity last week.
Total gasoline inventories grew by 2.8 million barrels last week, and remain above the upper limit of the average range. Distillate stockpiles, however, fell by 700,000 barrels last week.
Immediately following the EIA report, domestic oil majors were mixed. The so-called "Baby Standards," Chevron (CVX) - Get Chevron Corporation Report  and ExxonMobil XOM, were both in the green, while ConocoPhillips (COP) - Get ConocoPhillips Report  was in the red during the trading session.
Employees of TheStreet are restricted from trading individual securities.