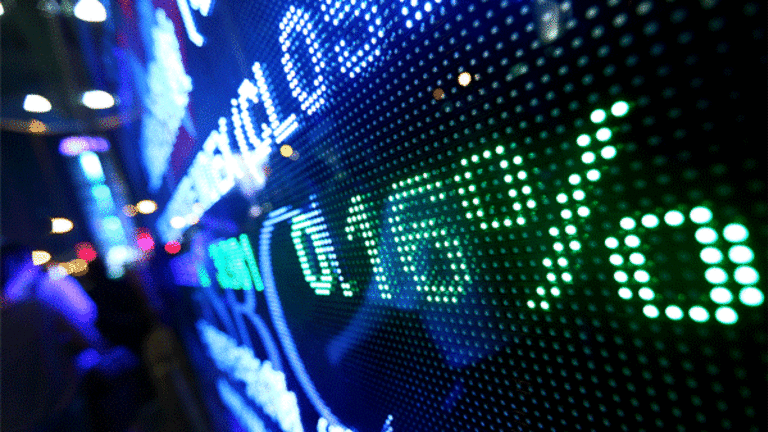 Oil Price Settles Lower Ahead of OPEC Meeting
Crude oil futures closed weaker Thursday ahead of an upcoming meeting by the Organization of Petroleum Exporting Countries and after a hurricane season forecast was released.

NEW YORK (TheStreet) -- Crude oil futures closed weaker Thursday ahead of an upcoming meeting by the Organization of Petroleum Exporting Countries and after a hurricane season forecast was released.
Light sweet crude oil for July delivery fell $1.63, or 1.6%, to settle at $98.93 a barrel. Brent crude oil for July delivery fell 23 cents, or 0.2%, to $112.07.
Reports say that Iranian President Mahmoud Ahmadinejad, now the temporary overseer of the Iranian oil ministry, will join and likely chair the next OPEC meeting, set for June 8 in Vienna, Austria. The markets are now trying to determine what this means for oil production and distribution.
The OPEC, a cartel consisting of 12 of the top oil-producing countries, seeks to manage global oil supply and set global prices. These countries have control over most of the world's crude oil reserves.
While many speculate that Ahmadinejad will try to block Saudi Arabia and other OPEC moderates from raising oil output, the JBC Energy Research Center expects him to present himself agreeably and reasonably.
That said, JBC Energy notes that the upcoming meeting will be more politicized than in the past. "One question mark is who will represent Libya following the reported defection of Libya's oil minister, while the National Transitional Council also has hopes of attending," a JBC report said.
"This political element will add an extra layer to ongoing disagreements about production and pricing targets."
The JBC Energy report notes that Saudi Arabia may not be eager to raise oil production considering that it needs oil prices to rise in order to help fund its increased spending on welfare and military programs. The optimal oil price range for Saudi Arabia for this purpose would be $90 to $100 a barrel -- an increase of up to $20, according to the report.
An International Energy Agency representative said if OPEC output isn't raised, the energy-monitoring body may have to release emergency stocks.
Meanwhile, reports say that OPEC members have indicated that they may make decisions on oil output individually in response to summer demand if no official decision are made at their next meeting.
On Thursday, the National Oceanic and Atmospheric Administration's hurricane report forecasted 12 to 18 named storms during the 2011 Atlantic hurricane season and six to 10 storms that could become hurricanes -- this would be above-average storm activity, but still milder than 2010's unusually active season. The forecast was in line with expectations.
The markets were focusing on the report in order to gain better insight into the potential for production disruptions during the storm season.
In other news, Danske Bank notes that the Mississippi flooding has caused little disruption to refineries so far. Meanwhile, a wildfire in Alberta, Canada was disrupting oil output in the region.
Oil stocks traded in mixed territory.
Penn West Petroleum
undefined
fell 1.3% to $25.29. It had been forced to halt up to 40,000 barrels of oil a day in output due to the Alberta wildfires and Manitoba flooding in Canada.
Hess
(HES)
added 1% to $77.96,
Occidental Petroleum
(OXY)
fell 1.9% to $100.28,
Anadarko Petroleum
(APC)
tumbled 1.9% to $71.56,
Double Eagle Petroleum
(DBLE)
lost 2% to $7.30,
QEP Resources
(QEP)
was up 0.6% to $41.27 and
Southwestern Energy
(SWN)
was down 1% to $41.81.
"While industry revenue will benefit from higher prices resulting from increased demand for crude oil, profit margins will lag behind, forcing some wholesalers to consolidate to stay afloat," market research firm IBISWorld said in a recent report. "Furthermore, the growing trend toward more fuel-efficient vehicles will dampen demand for gasoline and petroleum."
-- Written by Andrea Tse in New York.
>To contact the writer of this article, click here:
Andrea Tse
.
Readers Also Like:
Top Hedge Funds Take Sides on GM, Ford
Paulson's 10 Best New Investment Ideas
Copyright 2011 TheStreet.com Inc. All rights reserved. This material may not be published, broadcast, rewritten, or redistributed.