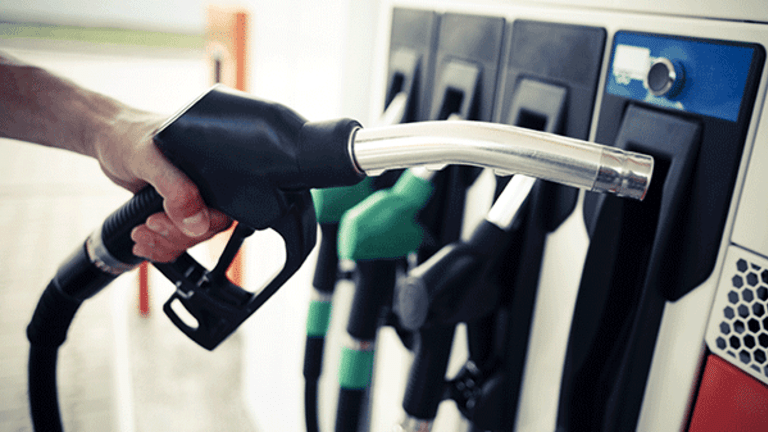 Oil Prices Rise as Goldman Sachs Raises Outlook Following OPEC Deal
Oil prices were higher on Friday as Goldman Sachs hikes its oil price outlook.
Crude oil prices rose on Friday as Goldman Sachs revised its outlook for oil prices.
U.S. benchmark West Texas Intermediate crude oil for January delivery was up by 1.4% to $51.63 a barrel, while Brent crude was gaining by 1.6%, trading at around $54.90 at 10:30 a.m. ET.
The investment bank increased its oil price outlook for the second quarter of 2017 following OPEC's agreement to cut production. Goldman sees WTI crude prices rising to $57.50 a barrel, compared to its previous forecast of $55 a barrel. The firm also sees Brent crude prices moving toward $59 a barrel.
OPEC and other international oil producers agreed to cut production starting Jan. 1, 2017. OPEC members are reducing output by 1.2 million barrels a day, capping production at 32.5 million barrels a day. Non-OPEC producers agreed to cut 558,000 barrels a day for the first six months of 2017. Analysts at Goldman Sachs expect 84% compliance to the announced cuts.
"As we move through January, we expect that evidence of the cuts will be a binary catalyst for prices and our conviction on the economic incentive of low-cost producers to cut leaves us forecasting that the next leg will be higher and above the forwards," Goldman Sachs analysts wrote in a research note on Friday.
However, the analysts highlighted a potential production increase of 350,000 barrels a day in Libya as a downside risk to the $55 a barrel WTI forecast, but added that Saudi Arabia could cut production below the target established at the OPEC meeting on Nov. 30.
"Ultimately, our work on Saudi Arabia's fiscal balance suggests that the kingdom has a strong incentive to cut production to achieve a normalization of inventories, even if it requires a larger unilateral cut, consistent with comments last weekend by the energy minister," the analysts wrote.
Beyond the first half of 2017, Goldman expects the global market will remain balanced. The analyst team is forecasting Brent prices between $55 a barrel and $60 a barrel "on higher production from low-cost producers, a greater shale supply response and the continued ramp up in legacy projects."
Employees of TheStreet are restricted from trading individual securities.
Goldman Sachs does and seeks to do business with companies covered in its research reports. As a result, investors should be aware that the firm may have a conflict of interest that could affect the objectivity of this report. Investors should consider this report as only a single factor in making their investment decision. For Reg AC certification and other important disclosures, see the Disclosure Appendix, or go to www.gs.com/research/hedge.html. Analysts employed by non-US affiliates are not registered/qualified as research analysts with FINRA in the U.S.