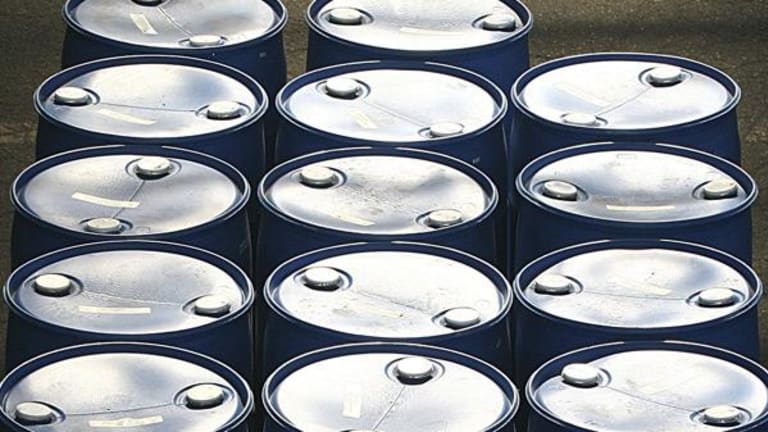 Oil Prices Rise Ahead of OPEC Production Cuts
Oil prices were rising with less than a week until OPEC implements its first production cut in 8 years.
Oil prices were moving higher on Tuesday as investors appear more confident that OPEC and non-OPEC producers will make the production cuts needed to balance the oversupplied oil market, which are slated to begin on Sunday.
Global benchmark Brent crude futures were rising by 0.9% to $55.63, while West Texas Intermediate for February delivery was up by 1%, trading at around $53.58 around 9:30 a.m. ET.
OPEC member nations and 11 non-OPEC producers, including Russia, agreed to curb production by about 1.8 million barrels a day, beginning Jan. 1, 2017. For the cartel, Saudi Arabia is incurring the biggest cut, reducing production by 486,000 barrels a day. Meanwhile, Russia has promised to cut its output by 300,000 barrels a day. On Tuesday, Russian oil producer Gazprom Neft trimmed its oil output to 4.5% to 5% next year, which is less than it had intended before it joined the OPEC agreement, according to Reuters.
Even though oil prices have been rising since OPEC reached the landmark deal, there is some concern about whether the nations involved will adhere to the proposed cuts.
"The unfortunate part is we tend to cheat," Ali al-Naimi, Saudi Arabia's former oil minister, said of OPEC at an event in Washington, D.C. earlier this month.
Despite OPEC's history of cheating, the organization wants to rebalance the market to push oil prices higher, meaning compliance is critically important.
"We feel OPEC and non-OPEC discipline will probably last longer than the bears predict, as expectations are reasonably low," says Coker Palmer Institutional.
Meanwhile, analysts with Goldman Sachs noted in a Dec. 16 report that they expect 84% compliance to the announced cuts.
"As we move through January, we expect that evidence of the cuts will be a binary catalyst for prices and our conviction on the economic incentive of low-cost producers to cut leaves us forecasting that the next leg will be higher and above the forwards," Goldman Sachs analysts wrote in a research note earlier this month.
The investment firm is forecasting Brent crude oil prices at $59 a barrel for the second quarter of 2017, while WTI is expected to rise to $57.50 a barrel.
Employees of TheStreet are restricted from trading individual securities.
Goldman Sachs does and seeks to do business with companies covered in its research reports. As a result, investors should be aware that the firm may have a conflict of interest that could affect the objectivity of this report. Investors should consider this report as only a single factor in making their investment decision. For Reg AC certification and other important disclosures, see the Disclosure Appendix, or go to www.gs.com/research/hedge.html. Analysts employed by non-US affiliates are not registered/qualified as research analysts with FINRA in the U.S.