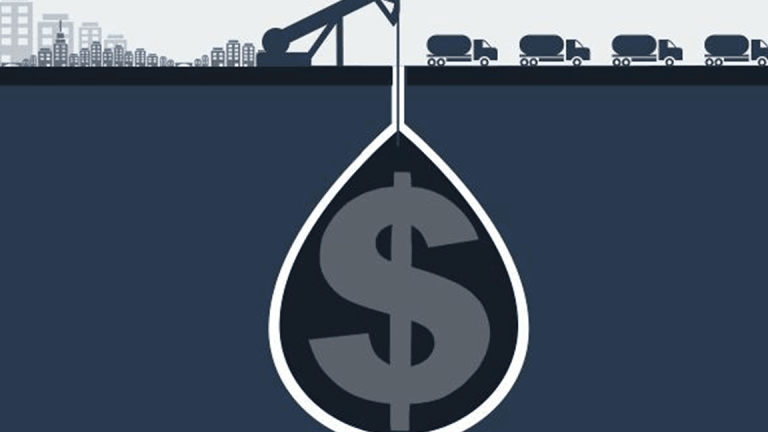 Oil Prices Rise After Inventory Report, Could Reach $80 a Barrel, Citi Says
Geopolitical risks, such as global supply disruptions, could send crude oil prices into the $70 to $80 range, according to analysts at Citi.
Oil prices, which rose on Wednesday after the U.S. reported a 4.9-million-barrel decline in crude inventories, could reach $80 a barrel due to some geopolitical risks that have not abated, such as tension in the Middle East, Donald Trump and the potential for global oil supply disruptions, analysts at Citigroup Inc. said.
U.S. benchmark West Texas Intermediate crude contracts for February delivery rose by about 0.7% to $63.43, while Brent crude futures, the global benchmark, gained 0.4% to $69.07 at 2:30 p.m. EST on Wednesday.
Crude prices have increased since the Organization of Petroleum Exporting Countries, or OPEC, decided to extend production cuts until the end of 2018. They were further boosted by the unrest in Iran as concerns about supply disruption surfaced.
But the team of analysts at Citi said there is a significant risk of supply disruption in five OPEC countries, including Iran, Iraq, Libya, Nigeria and Venezuela.
"After hitting a five-year low in September 2017, global oil supply disruptions could materially increase in 2018 and in short order," Citi analysts, including Ed Morse, wrote in a Jan. 9 report titled Wildcards for 2018: Trump looms large along with systemic risks.
"Disturbances in Iran, Iraq, Libya, Nigeria and/or Venezuela could see disruptions climb above 3 million barrels a day," the analysts continued.
If these disruptions occur this year, particularly in the first half of 2018, then oil prices would very likely trade in the $70 to $80 a barrel range, Citi said.
Still, the most prominent systemic risk to commodities could be President Trump, said the analysts.
"Global uncertainties, for the first time in modern history, centered on the U.S. with a new president promoting an 'America First' doctrine that upended the existing world order," wrote the Citi analysts.
If the U.S. were to re-impose sanctions on Iran, the third-largest OPEC producer, it could dislocate at least 500,000 barrels of Iranian crude oil exports, which could result in a $5 a barrel price increase, the analyst team said.
"The Trump Administration has already increased sanctions on Iranian entities and individuals at least twice since the inauguration in efforts to punish and impede missile development and financing of activities abroad, setting precedents for doing more without walking away from the JCPOA [Joint Comprehensive Plan of Action, commonly known as the Iran Nuclear Deal]," the Citi analysts said.
The president is expected this week to extend relief from economic sanctions to Iran, the Associated Press reported, citing six people familiar with the administration's deliberations.
Watch all of Jim Cramer's full NYSE live shows right here:
More of What's Trending on TheStreet: