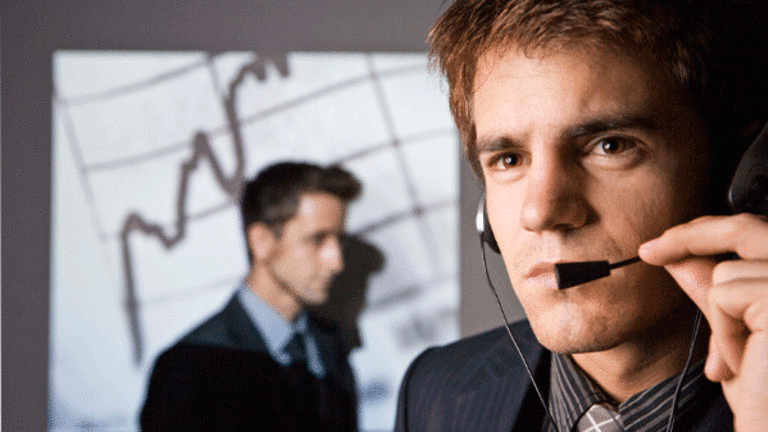 Oil Prices Drop on Europe Fears
Ongoing fears about global economic risk stemming from the European crisis and falling fuel demand pressured oil prices lower Wednesday, though longer-term trends continue to point to increasing support.

NEW YORK (TheStreet) -- Ongoing fears about global economic risk stemming from the European crisis and falling fuel demand pressured oil prices Wednesday.
West Texas Intermediate (WTI) light sweet crude oil for December delivery was lower by $1.91 to $91.26 a barrel as the markets were preoccupied with signs of falling fuel demand in the U.S. and Europe. The global economic risks associated with the mixed feelings about the ability of European Union leaders to resolve the region's worst economic crisis since World War II also weighed on prices. The market continued to await more clarity on the outcome of the European Summit.
Meanwhile, the lack of growth in Europe is fuelling concerns about a decline in oil demand in the region. "We see a negative income effect
on oil prices in the coming months," says London-based Natixis oil and gas analyst Abhishek Deshpande.
"In the G3 countries, there is rising inflation in raw materials and energy prices ... household budgets are constrained due to rising oil prices, which directly affects the vehicle miles travelled. It is a hit on disposable income for consumers," he said. "This would affect demand for oil products in G3 economies."
Research conducted by the United Kingdom's Automobile Association suggested this week that gasoline consumption in the UK has fallen 15% year-over-year due to high fuel prices.
The UK report accompanies a MasterCard Advisors SpendingPulse report that the four-week moving average for U.S. motor gasoline demand posted its 31st consecutive year-over-year decline, down 2.8% compared to a similar period last year. The SpendingPulse macro-economic indicator is based on aggregate sales and services activity in the MasterCard payments network.
Kingsview Financial trader Matt Zeman says if WTI prices settle below $90 on Wednesday, it could be psychologically damaging to those who jumped in their recent upside breakout. "In addition, my guess would be that there are a lot of resting sell stops below the breakout area that if triggered could aggravate the selling further."
"Everyone is obviously watching Europe very closely for any new developments today as the summit is taking place," he added.
Barring any sudden systemic shocks, a fall in WTI prices should be limited, with an increasing number of reports pointing to declining supplies in oil trading hub Cushing, Okla. This week's Chinese interior ministry's comments about potential stimulative policies and talks of another round of quantitative easing in the U.S. have also encouraged more general bullish interest in commodities.
"All of a sudden, traders wanted WTI again," says Cameron Hanover analysts. "And they wanted it through swaps, and they wanted the front month more than the back months and did not want refined products or Brent ... The reasons for WTI to be weak against Brent had changed weeks ago, with the surplus at Cushing having dropped from a 9.7 million barrel year-on-year surplus (31.8%) at the end of June to even by the end of July," they said.
"The WTI breakout to the upside has been confirmed, but it only is good for WTI; Brent and the products have not been invited on this run," they added.
As WTI continues to draw in buyers from the sidelines on the Cushing inventory work-down, Brent on the other hand, continues to experience pressure, in no small part due to expectations of a resumption in Libyan oil production. According to Deshpande of Natixis, Libyan oil production seems to be on target and is expected to reach 500,000 barrels a day by end of October.
Brent crude futures for December delivery were down $1.66 to $109.26 in the intraday.
Triangle Petroleum
(TPLM)
was falling 1.5% to $5.30;
EOG Resources
(EOG) - Get Report
was flat at $87.47;
Exxon
(XOM) - Get Report
was up 0.4% to $79.79;
Apache
(APA) - Get Report
was rising 1.7% to $96.09;
Anadarko
(APC) - Get Report
was up 0.2% to $77.71;
Devon Energy
(DVN) - Get Report
was up 0.9% to $62.16; and
BP
(BP) - Get Report
was rising 1.1% to $43.98.
-- Written by Andrea Tse in New York.
>To contact the writer of this article, click here:
Andrea Tse
.
Copyright 2011 TheStreet.com Inc. All rights reserved. This material may not be published, broadcast, rewritten, or redistributed.