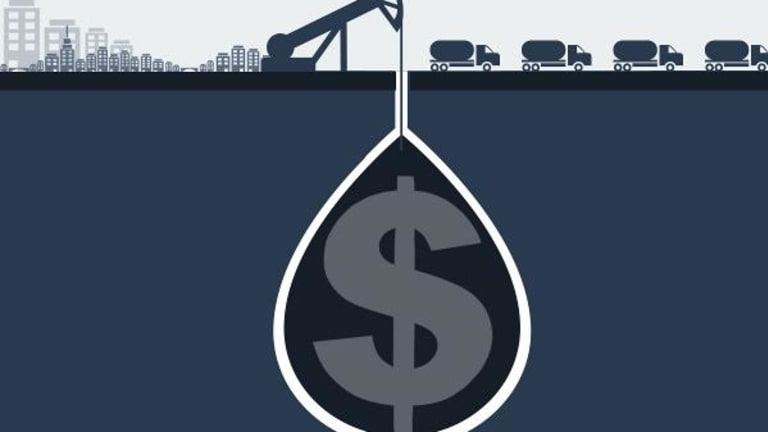 Oil Price Forecasts Are All Over the Map
Predictions in commodity prices are about as common as weather forecasts, and right just as often.
Predictions in commodity prices are about as common as weather forecasts, and right just as often.
Oil predictions are about as common and consistent as weather forecasts. Every day an analyst is making one, and often it is in direct contrast to what that analyst or another said about the commodity the day before. 
A research note released Tuesday, July 11, from Barclays calls for $75 per barrel oil prices by 2025, but in the near-term the firm is among the throng of industry watchers expecting lower-for-longer commodity prices, again.  
"In the interim, before the supply gap fully materializes, we expect a lower range-bound predominantly sub-$60 [per barrel] price environment to persist, especially over the coming months, as the status quo remains relatively ambiguous," Barclays' U.S. integrated oil analyst Paul Cheng wrote. 
To be sure, this is the same analyst who wrote in January that OPEC's initial move to limit its production in the first half of 2017 "effectively put a $50 [per barrel] floor on oil prices, instilling confidence in E&Ps."
West Texas Intermediate crude contracts for August delivery were trading just above $45 per barrel Tuesday, while global benchmark Brent crude futures sat below $48 per barrel, and that was after a roughly 1.6% daily bump in both measures. WTI crude hasn't seen $50 since it briefly spiked above that mark in late May. 
Now analysts, including Goldman Sachs & Co.'s Damien Courvalin and Jeffrey Currie, suggest the Organization of the Petroleum Exporting Countries needs to do even more.
"As we laid out last week, we believe that sustained trends in inventory draws and U.S. rig count declines or evidence of further OPEC actions will be required for prices to rally, which remains our base case with our 3-mo WTI forecast at $47.5/bbl," the commodities analysts wrote in a Tuesday research note.
Barclays' Cheng was right about one thing back in January, though: OPEC's previous moves have instilled confidence in U.S. oil and natural gas exploration and production companies, commonly referred to as E&Ps. This confidence has helped global oversupply persist and is part of the problem facing the commodity, and industry stocks, today. 
In a note published Monday, July 10, energy consultancy Stratas Advisors pointed out that U.S. oil producers added another seven rigs last week according to Baker Hughes' (BHI) weekly data, bringing the Houston oilfield services provider's total tally to 763 units, compared to 351 units at the same time last year.

Those same U.S. oil producers have seen their stock values plummet as a result: The S&P Oil & Gas Exploration and Production Select Industry Index was down roughly 25% year-to-date as of Monday's close, compared with the S&P 500, which is up roughly 9% in that period. 
Furthermore, U.S. crude production rose by 88,000 barrels per day week-over-week. And all the while, OPEC exports reportedly increased 2 million barrels per day year-over-year in June, despite the organization lowering production. 
These poor supply fundamentals, coupled with consistently negative trader sentiment, seem to be the primary factors preventing oil from breaking back above $50, according to Stratas' Monday note. This week the firm forecasts oil prices will continue falling, averaging around $45.50 per barrel.
As Goldman's Courvalin and Currie pointed out Tuesday, though, there is a possibility of the commodity dipping even lower in the near term. 
"Given the recent rebound in net speculative length from its 18-month lows, we believe, however, that a failure for these shifts to materialize soon could push prices below $40 [per barrel] as the market tests OPEC's and shale's reaction functions," Goldman wrote. "Importantly, we wouldn't expect such a move to be volatile, as it is not driven by storage concerns like last year (with available storage capacity given the 2017 draws) but the ongoing search for a new equilibrium."
But even Goldman hedges its bets.
"While U.S. oil inventories posted a large draw last week, we find that high-frequency oil data is not yet providing a clear signal for oil prices to move sharply out of their recent trading range," Courvalin and Currie wrote. "As a result, we see symmetrical risks of higher or lower moves in the short term as data volatility continues to impact sentiment."
In other words, when predicting the price of oil, it's best to never leave out the chance of both rain and sunshine.
Visit here for the latest business headlines.