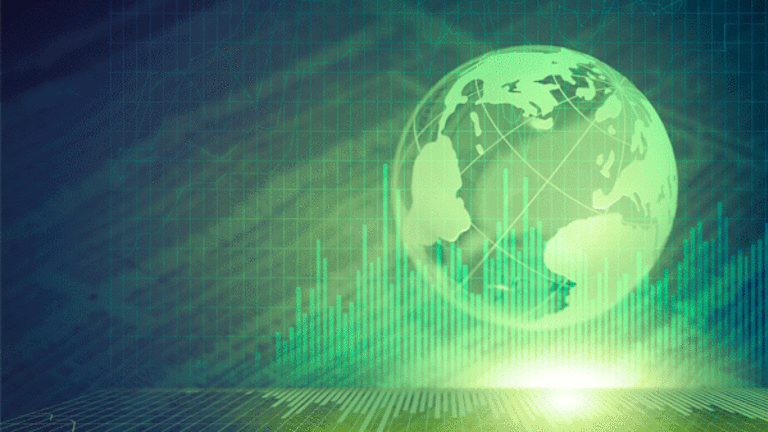 Miner M&A at Crossroads
Dealmaking gets tougher as commodity prices fall. But the urge to merge remains powerful.
Burgeoning metal prices in the first half of 2006 brought mining companies to the land of plenty, and with it a conspicuous desire to get hitched. The recent dip in metals prices may have cooled the ardor for deal-making, for reasons unique to the mining industry: Buying at the top of a cycle might be expensive, but it simply may not be possible at other times for many players because the end of a cycle tends to result in dramatically reduced cash flows and low stock prices.
In other words, management would have less currency (cash and richly valued stocks) to make acquisitions.
For industry chieftains, this metal miners' conundrum presents a knotty problem. Buy at what could be the top of the cycle or let the M&A wave pass you by.
At this point, it appears the merger activity peaked this summer -- along with underlying commodity prices. The deal-making was highlighted by the frenzied demand for Canadian nickel miners
Inco
(N)
and
Falconbridge
. After receiving an alphabet soup of marriage proposals, Falconbridge ultimately wed Switzerland's
Xstrata
while nuptials look set for Inco and Brazil's
Companhia Vale do Rio Doce
(RIO) - Get Rio Tinto plc Sponsored ADR Report
In other deals,
Barrick Gold
(ABX)
took over
Placer Dome
in March, while
Arcelor
agreed to merge with
Mittal Steel
to form
Arcelor Mittal
(MT) - Get ArcelorMittal SA ADR Report
in June.
For investors, the crucial question begs: If metals really have peaked, does it pay to bet on further consolidation? Contrary to the prevailing negative sentiment on the sector, the answer appears to be yes. That's because although metals prices have retreated, they remain healthy by historic standards, and management intent on growing may in reality have little choice but to act while it can.
But that doesn't mean it will come without problems, so investors should stay alert.
Likely takeover targets include copper miner
Freeport McMoRan Copper & Gold
(FCX) - Get Freeport-McMoRan, Inc. (FCX) Report
and iron-melter
AK Steel Holdings
(AKS) - Get AK Steel Holding Corporation Report
, analysts say.
"Freeport looks like an attractive copper asset for those willing to tolerate the risk of doing business in Indonesia," says Chris Snow, a CreditSights analyst, speaking at the company's Annual Investor Conference last week at the New York Hilton in Manhattan.
Of AK Steel, he says, as a specialty firm it "could be a good fit for a commodity producer."
But with it comes a warning from Snow's co-presenter Andrew Brady, another analyst at the CreditSights confab.
"Investors may feel the pain in the long term caused by the current hubris in the market," and adds that bondholders likely will be hurting at some point in the future. The reason, he explains, is the growth in all-cash deals, such as the Xstrata-Falconbridge combo, and the CVRD-Inco hookup.
Such deals typically result in increased debt for the acquirer, lower ratings and widening credit spreads, explains Snow. Rating agency Standard & Poor's placed CVRD on negative credit watch following the deal announcement. And Xstrata, which is not rated by S&P, saw credit spreads widen on its deal announcement, Snow notes.
Although equity investors might not shed too many tears for their fixed-income cousins, they should pay heed: The combination of high leverage and a hypercyclical industry could, at the extreme, wipe out the equity holders.
The problem, it seems, is overly optimistic projections.
"Freeport is overvalued," says Parvathy Krishnan, equity analyst at mutual fund watchdog Morningstar. "My fair value is $44 a share. From recent industry consolidations, players are not buying at good value." Freeport closed Monday at $53.50.
Krishnan's calculations use long-term price assumptions of 95 cents a pound for copper and $450 an ounce for gold, both well below current market values of over $3 a pound for the former and around $600 an ounce for the latter.
Even if Krishnan's outlook is overly bearish, she's almost certainly right directionally; metals prices will eventually moderate lower, if not plunge, and are already down significantly from recent highs. Spot gold is down about 19% from the May highs, and the benchmark London Metal Exchange's three-month copper prices are off about 14%.
Krishnan says the benefits of acquisition-led growth include economies of scale, improved management expertise, and more buying power. "Remember, in a commodity business, there is no pricing power," she says.
Valuations also are frothy in the ferrous metals sector.
Current acquisitions of steel makers are priced at around $1,000 per ton of annual production, vs. $100 a ton during the previous bankruptcy period in the early 2000s, says Robert Miller, head of Miller Mathis, a New York investment bank.
Miller, like CreditSight's Snow and Brady, sees industry consolidation continuing, with the formation of Arcelor Mittal only the beginning.
Separately,
Nucor
(NUE) - Get Nucor Corporation Report
CEO Dan DiMicco
told
TheStreet.com
in July that consolidation could see his company as both a takeover target and a buyer.
Others see a different motivation for the merger mania.
"Companies that grow are more highly rated by the market, but a lot are having difficulty in growing organically," says Joe Foster, gold strategist at fund manager Van Eck.
On the buying side there seems to be agreement among the analysts. The quality industry names, which in general are the low-cost players with disciplined management, will be the companies that survive any downturn. Stocks often mentioned include Barrick,
Newmont Mining
(NEM) - Get Newmont Goldcorp Corporation (NEM) Report
and
U.S. Steel
(X) - Get United States Steel Corporation Report
.
Overseas giants such as
Rio Tinto
( RTP) and
BHP
(BHP) - Get BHP Group Ltd Sponsored ADR Report
also are blue chip.
Meanwhile, even with signs of a slowing U.S. economy, metal prices are still high enough to keep the coffers full. But wll CEOs across the industry remain level headed, or will all that cash burn a hole in their pockets?