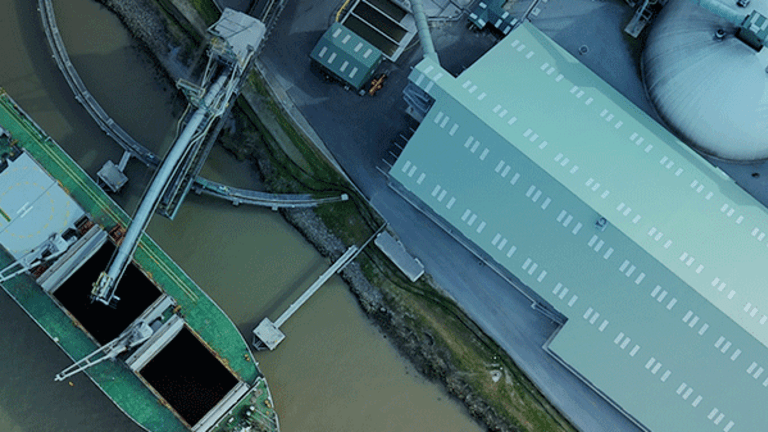 Koch Wants Out of Muskwa Oil Sand Project Due to Regulatory Uncertainities
Koch Oil Sands Operating cites economic and regulatory uncertainties as the reason it wants out of its Muskwa oil sands project.
Koch Oil Sands Operating cites economic and regulatory uncertainties as the reason it wants out of its Muskwa oil sands project.
Even as oil prices push higher, fueled by an anticipated production cut by OPEC and other non-OPEC producers in the first six months of 2017, there is one area that may still be too expensive to produce: Canada's Oil Sands.
Koch Industries' oil sands subsidiary in Canada, Koch Oil Sands Operating (KOSO), wants to get out of its oil sands project in the Muskwa region in the province of Alberta, citing economic and regulatory uncertainties.
"KOSO does not believe the current nor medium term economic environment in Alberta will provide opportunity to generate an adequate return on the required capital for construction of the Muskwa SAGD project," wrote Bryon Lutes, Vice President of Business Development for KOSO, in a letter to the Alberta Energy Regulator (AER). "The longer term economic risk of the project is further burdened with regulatory uncertainty around the Climate Leadership Program and its potential impacts on the project, from carbon tax to the emissions cap, both recently legislated by the Alberta Government."
Lutes notes that construction has not begun on the project, even though it was approved by the AER in June 2016. KOSO and Koch Industries did not immediately respond to requests for comment.
KOSO's request marks the second major move in Canadian's oil sands business this month. Norwegian oil giant Statoil ASA (STO) just exited its oil sands business by divesting its Kai Kosh Dehseh oil sand project in a $626 million deal with Canadian oil company Athabasca Oil. However, Statoil said the sale will trigger a $500 to $550 million impairment loss.
Even oil majors such as Royal Dutch Shell (RDS.A) and ExxonMobil (XOM) - Get Report have had trouble with Canadian oil-sands projects. In October, Exxon said it would write down 3.6 billion barrels of bitumen at its Kearl oil sands project. Royal Dutch Shell abandoned its Carmon Creek oil sands venture in October 2015, taking a $2 billion loss on the project.
Wildfires also threatened oil-sands projects this past spring, forcing a number of them to halt production. Suncor Energy's (SU) - Get Report Firebag oil-sands project saw production drop off severely in April this year, according to JWN Energy, after wildfires swept through the region. The same goes for ConocoPhillips' (COP) - Get Report Surmont oil-sands project, as well as Husky Energy's (HUSKF) Sunrise project.
Oil sands are some of the highest-cost sources of crude oil, because it is so-called heavy oil and the extraction process is typically more expensive. Oil sands are a mixture of sand, clay, water and bitumen. Using in-situ technology, known as steam assisted gravity drainage (SAGD), steam is injected into the oil-bearing formation to thin the bitumen in the sand, which is pumped to the surface. Once diluted with lighter hydrocarbons, the produced bitumen is sent to refineries to be made into gasoline and other petroleum products.
"Canada's oil sands represent the third largest reserves in the world after Saudi Arabia and Venezuela, but its crude trades at a substantial discount to other North American grades due to its low quality and limited pipelines access to market," the Wall Street Journalreported in April.
In 2015, Canada was the top source of U.S. petroleum imports, according to the U.S. Energy Information Administration, beating out OPEC's leading producer Saudi Arabia and fellow cartel member Venezuela.
While U.S. imports from Canada, specifically pertaining to crude oil and petroleum products, have risen since the 1980, as seen in the graph above, that could change as U.S. shale producers look to ramp up production to take advantage of higher oil prices. Investment bank Goldman Sachs said in a recent note U.S. shale production is "already on track" to sequentially grow from the first quarter of 2017 onward.
Additionally, the break-even point for oil sands is one of the highest among new sources of oil, according to a recent report by The Oxford Institute for Energy Studies (OIES).
"Much of the capital spent on the oil sands in the coming years will be aimed at sustaining current levels of production rather than building new capacity, given that investors are now more acutely aware of uncertainty," the OEIS said. "Furthermore, the short lead-times for U.S. light tight oil and Iraqi projects are able to keep price increases buffered with rapidly responding supply, at least to a certain extent."